Invitation to an Online Forum – "More Than 100 Ways to Say…"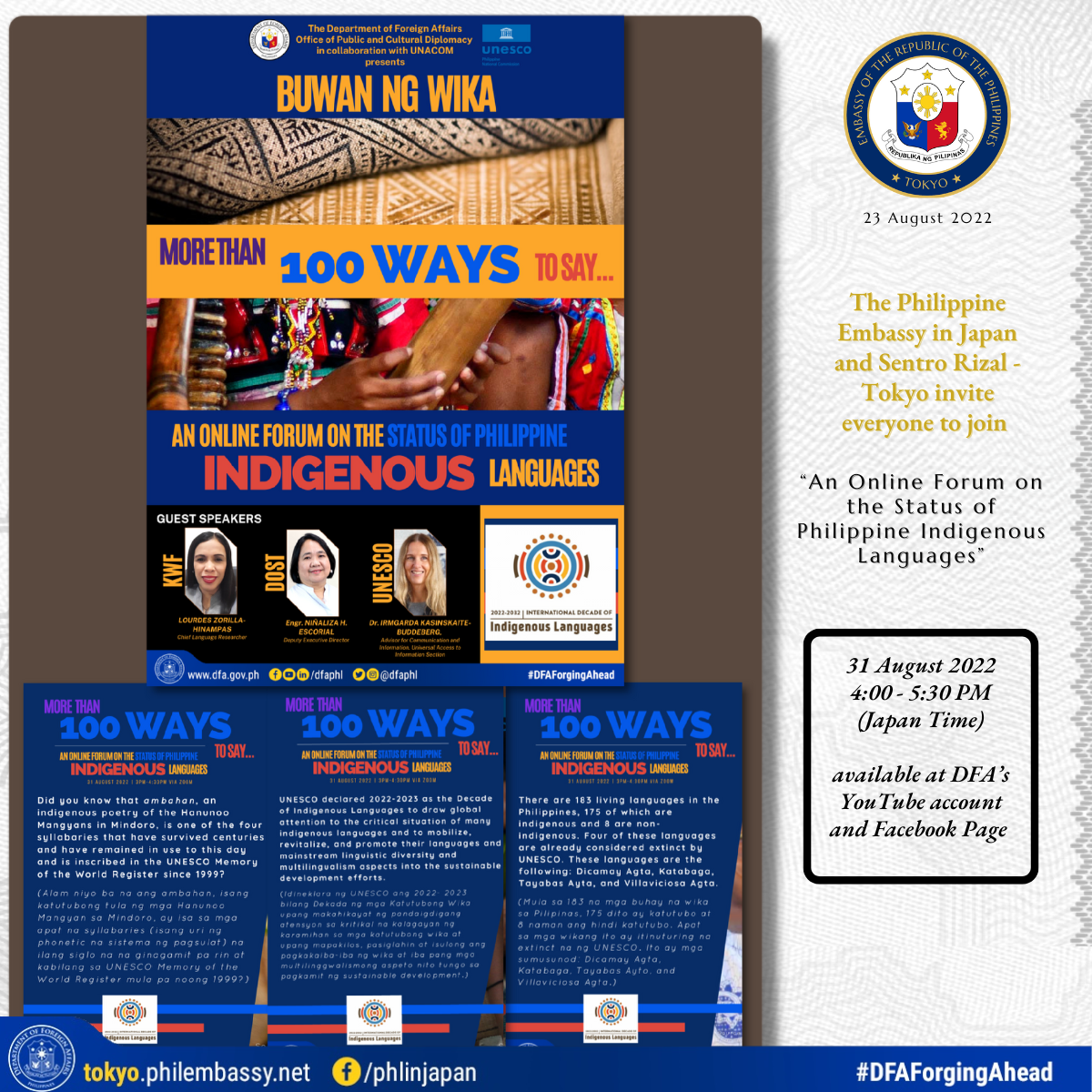 Did you know that there are 183 living languages in the Philippines? 175 of which are indigenous and 8 are non-indigenous. Four (4) of these languages are already considered extinct by UNESCO.
As part of the celebration of "Buwan ng Wika", let us learn about the state and plight of the indigenous languages of the Philippines and learn how we can protect our cultural identity through the preservation of our indigenous languages.
You can watch the livestream on the DFA's official YouTube channel, and official Facebook page on 31 August 2022 from 4:00 – 5:30 P.M. (Japan Time).
See you there!
#MoreThan100WaysToSay
#SentroRizalTokyo
#culturaldiplomacy
#DFAForgingAhead