Ambassador Laurel Delivers Welcome Remarks at the Philippines-Japan Business Investment Forum 2018
The Philippines-Japan Business Investment Forum 2018, organized by the Nikkei Business Publications, Inc., commonly known as Nikkei BP, was held on 27 November 2018 in Tokyo, Japan.
The theme of this year's forum was "Inclusive Growth of the Philippines and Numerous Business Opportunities". Japanese and Filipino speakers from the private and public sectors were invited to discuss business climate and opportunities in the Philippines, the Build, Build, Build Infrastructure Program, tourism destinations and retirement packages.
In his welcome remarks, Philippine Ambassador to Japan H.E. Jose C. Laurel V informed the participants on the latest updates on the Philippine economy and alluded to some factual errors cited in a recent opinion article in the Nikkei Asian Review, which is also published by Nikkei BP.
Undersecretary Ruth B. Castelo of the Department of Trade and Industry Consumer Protection Group (DTI-CPG) touched on the ADB Country Partnership Strategy for 2018-2023 as well as initiatives and programs of the DTI. Mr. Takashi Ishihara, Executive Director JETRO Manila Office, with reference to the proposed TRABAHO Bill, echoed a common concern of Japanese businessmen for a longer transition period for existing locators/ businesses under the proposed new tax regime.
A total of 500 participants, mostly from the business sector, registered for the forum.
The forum will also be featured in the Nikkei Business issue on 24 December 2018.
Nikkei BP is a book and magazine publisher based in Tokyo, Japan with over 40 magazines and 30 electronic magazines, around 500 published books and 450 electronic books a year with total readership reaching around 2 million readers and 176 million page views. Furthermore, it also organizes 20 exhibitions a year mobilizing 500,000 people. The number of Nikkei Business readers is around 190,000.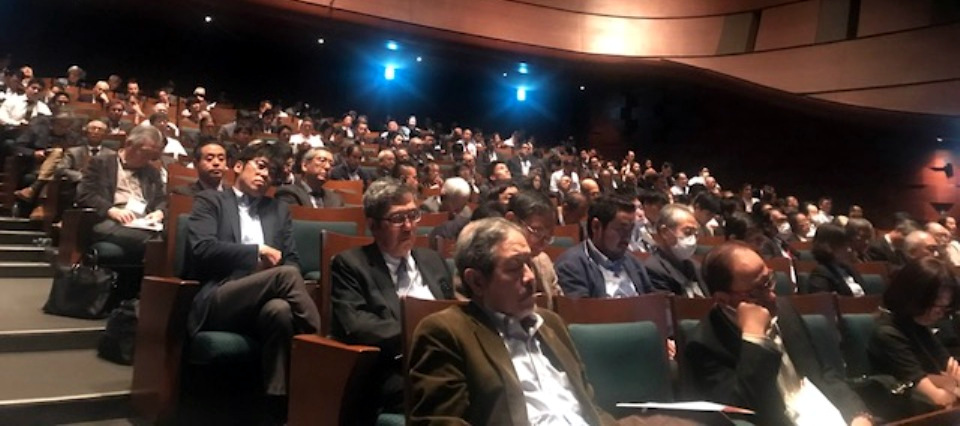 –END–