Hard Rock Café Branches in Tokyo and Yokohama Offer Filipino Menu for the Month of June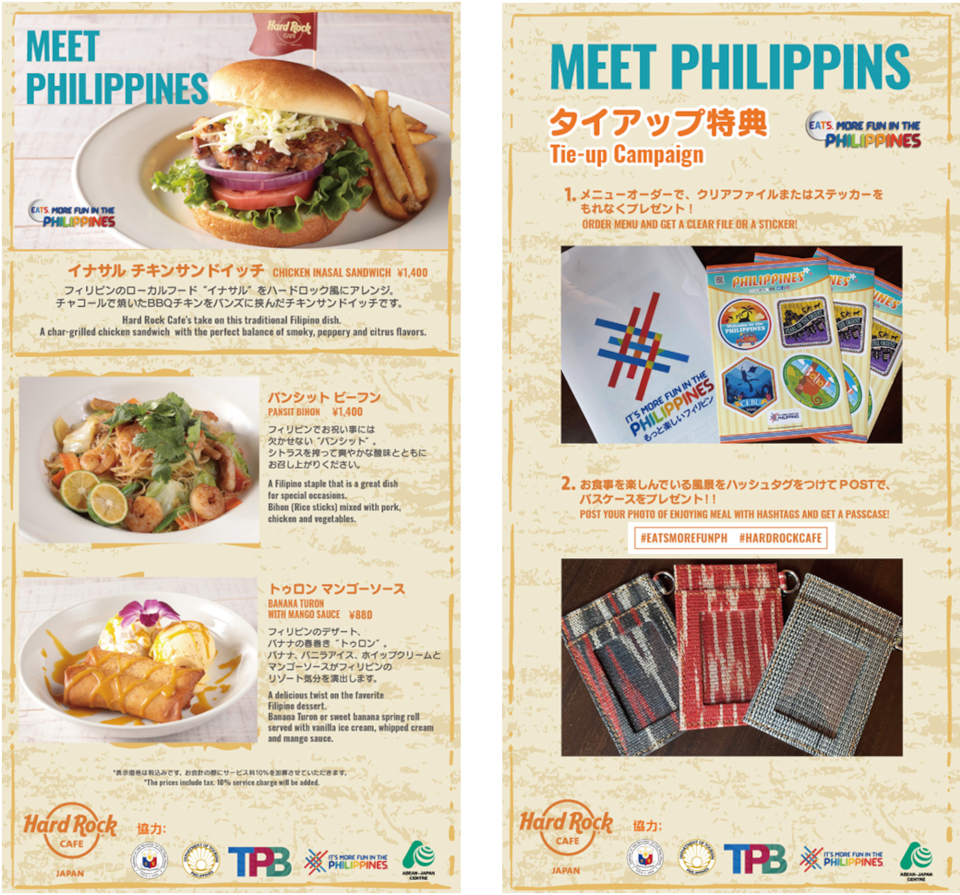 In celebration of the 123rd Anniversary of the Proclamation of the Philippine Independence, Hard Rock Café will be offering its Filipino menu for the whole month of June.
The Eats More Fun in the Philippines campaign held in April this year had been successful featuring the special Filipino menu served at Hard Rock and Tony Roma's restaurants in Roppongi, Tokyo, which sold more than 1,000 servings to the Japanese audience.
Hard Rock Roppongi, Ueno, and Yokohama will be participating in the Eats More Fun in the Philippines campaign called "Meet Philippines", offering the Chicken Inasal Sandwich, Pansit Bihon, and Banana Turon with Mango Sauce.
Customers who will be ordering from the campaign menu will receive an original clear file or stickers, and, once posted on social media sites with the hashtags #EATSMOREFUNPH and #HARDROCKCAFE, a complimentary special pass case made from T'nalak.