Fiesta Filipinas: Lami-Lamihan Festival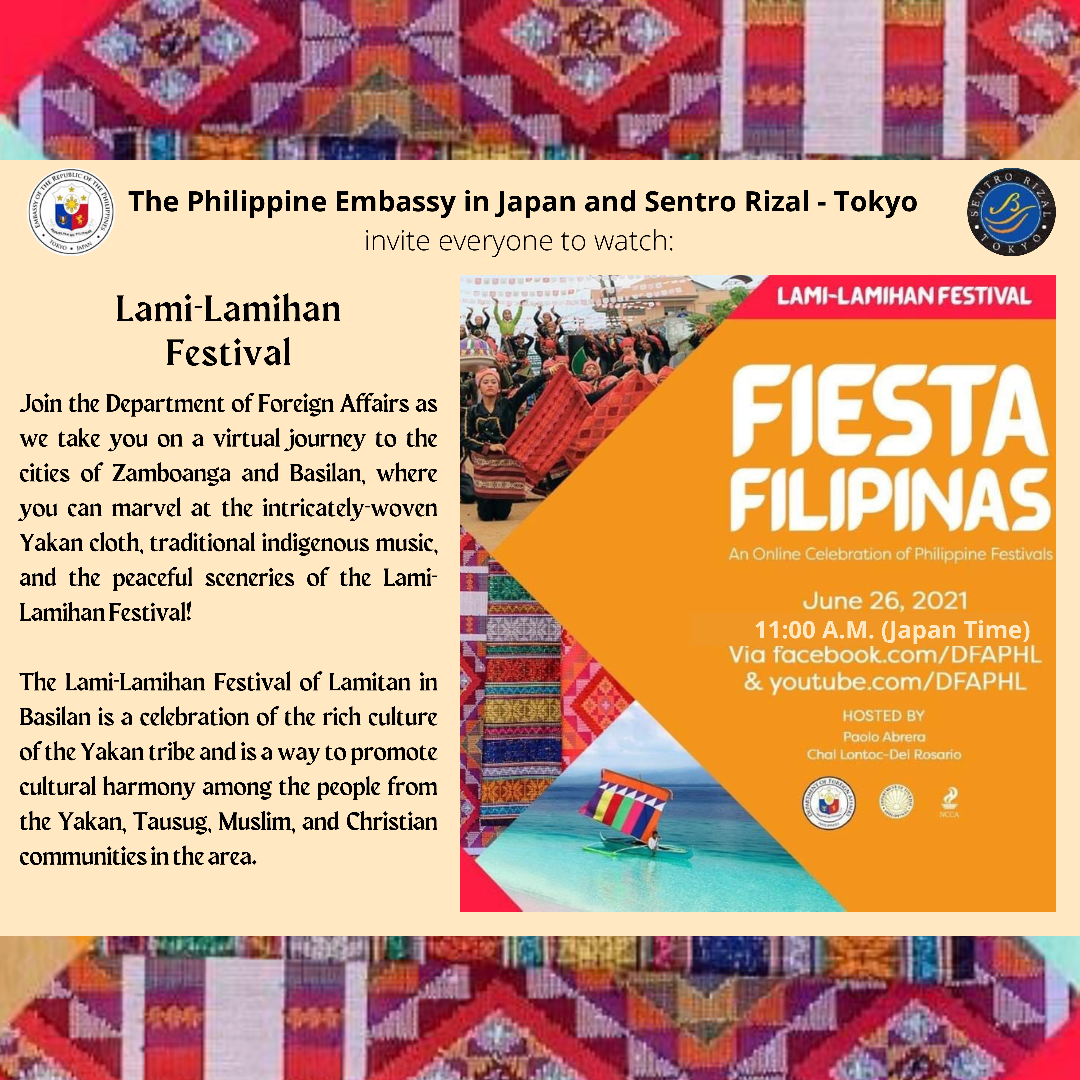 On the final episode of #FiestaFilipinas, we bring you to discover a gem in the southern part of the Philippines-Mindanao!
Join us for the finale event of #FiestaFilipinas featuring the Lami-Lamihan festival on 26 June 2021, 11:00 a.m. (Japan time) on https://www.youtube.com/watch?v=ruAHTfp4ZTE.
The "Fiesta Filipinas: An Online Celebration of Philippine Festivals" project is organized by the Philippines' Department of Foreign Affairs and its 94 Foreign Service Posts, in cooperation with the Department of Tourism and National Commission for Culture and the Arts.