Vice President Sara Z. Duterte Thanks Japanese Prime Minister Kishida Fumio For Japan's Support For The Philippines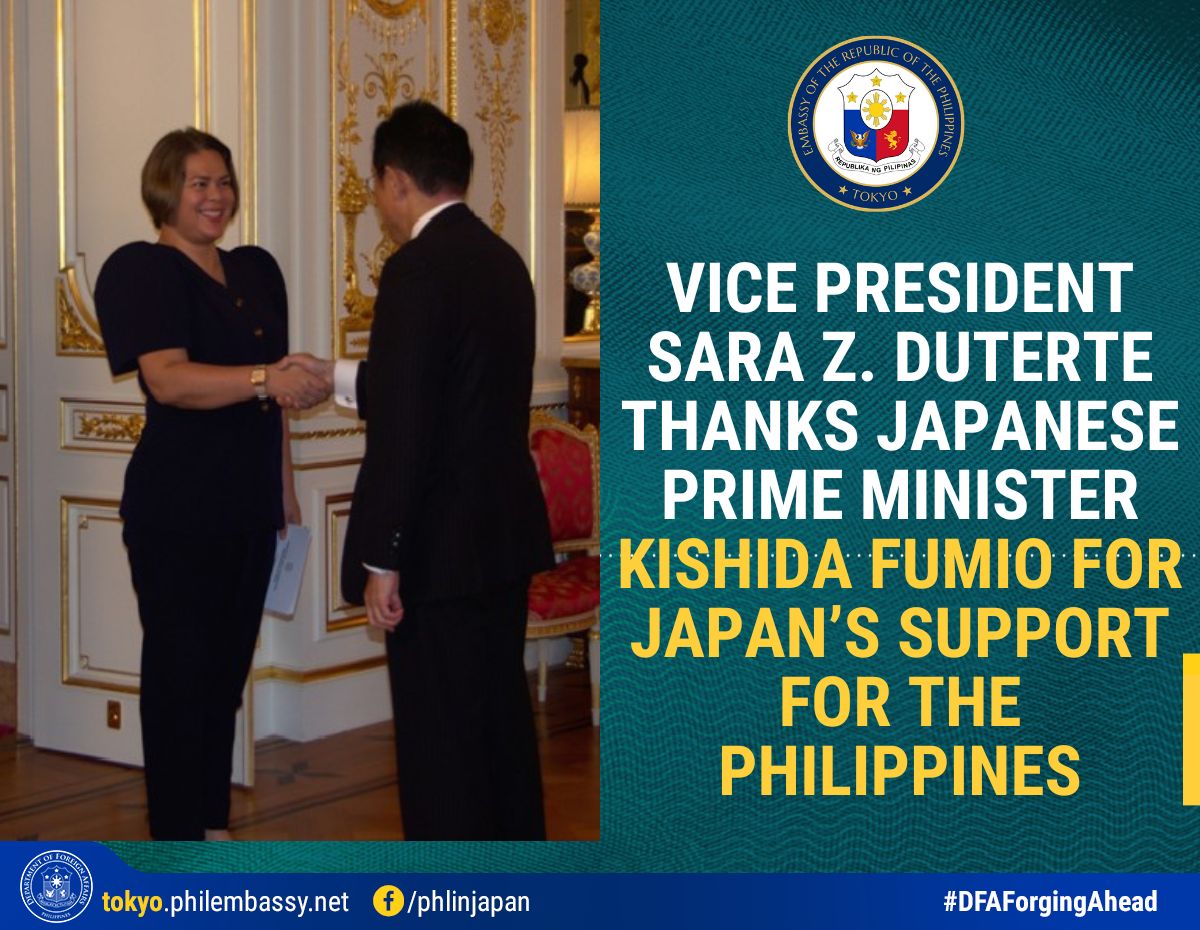 Vice President Sara Z. Duterte paid a courtesy call on Prime Minister KISHIDA on 26 September, where she conveyed the deep sympathy of the President and the Filipino people on the untimely passing of former Prime Minister ABE Shinzo.
Vice President Duterte and PM Kishida then proceeded to discuss bilateral relations. Vice President Duterte observed the excellent state of Philippines-Japan relations, underlining how "the Philippines values its friendship with Japan with whom it shares the ideals and aspirations of upholding democratic institutions and a rules-based international order, and who, time and again, has proven to be a reliable partner in addressing security and development challenges in the region."
She warmly referred to Japan as a friend of the Philippines and Davao, highlighting how Davao City was sister city with Kitakyushu.
She said that in the second decade of the Philippines-Japan strategic partnership, the Marcos
administration is keen to work closely with Japan in forging stability and to inject even more dynamism into the bilateral relations.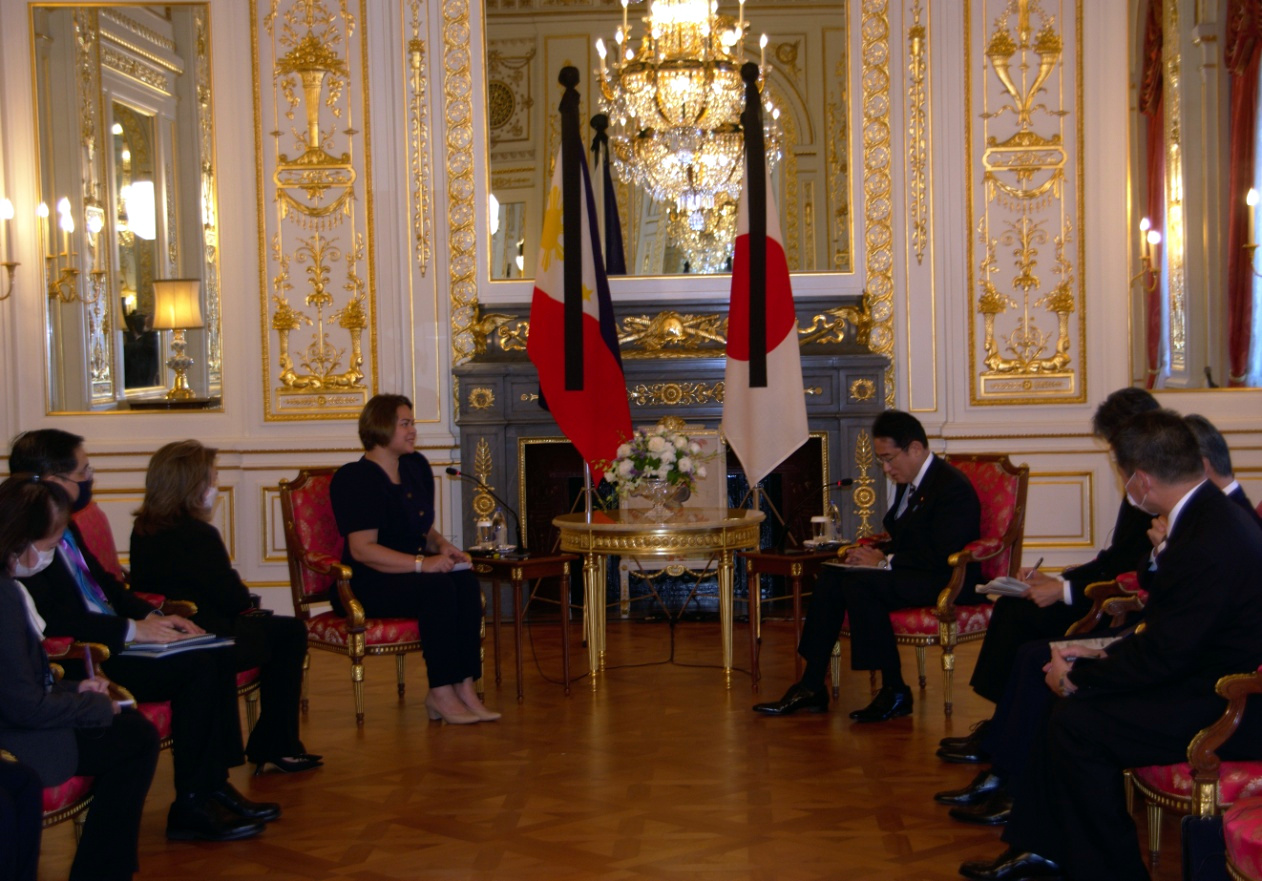 The Vice President thanked Japan for its deepening support for the "Build, Better, More" infrastructure program of the Marcos administration, and thanked Japan for its support of the "Build Build Build" program of the previous administration.
Vice President Duterte acknowledged Japan's role as the Philippines' top ODA provider and its second largest trade partner. She observed that there is an alignment of Japan's ODA and the Philippines' development priorities, which have truly contributed to progress. She thanked Japan for its interest to help Mindanao, saying that this is important "for us to see peace and development truly achieved" in the region.
Vice President Duterte is visiting Tokyo, Japan, as the Special Envoy of President Ferdinand Romualdez Marcos Jr., to the State Funeral of former Prime Minister Abe. This is the second official visit to Japan of Vice President Duterte. She visited Japan in 2019 as then Mayor of the City of Davao for the Enthronement Ceremony of His Majesty Emperor Naruhito.