DOE Secretary Alfonso Cusi Attends LNG Producer-Consumer Conference 2016 in Tokyo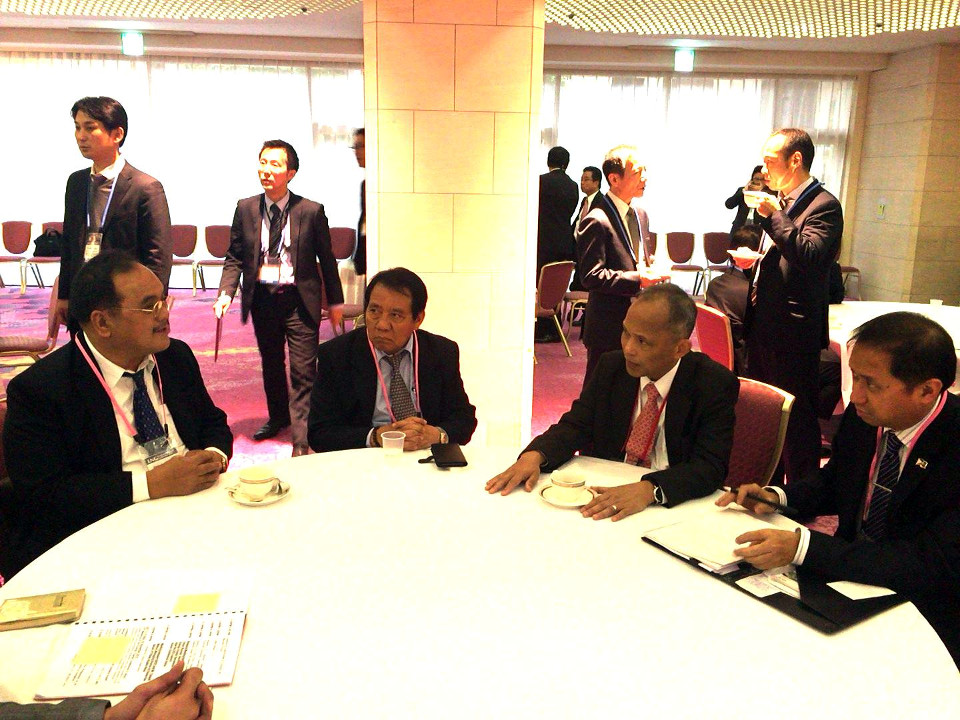 DOE Secretary Alfonso G. Cusi (2nd from the right) leads the Philippine Delegation to the LNG Producer-Consumer Conference 2016 held in Tokyo on 24 November 2016. Seated with Secretary Cusi are (L-R): DOE Undersecretary Donato D. Marcos, President and CEO Reuben S. Lista of the Philippine National Oil Company, both members of the Philippine Delegation. Also in the photo is Deputy Chief of Mission Eduardo M.R. Meñez (right) of the Philippine Embassy in Tokyo.
In his keynote speech delivered at Session 3 of the Conference entitled "Emerging LNG Markets in Asia", Secretary Cusi said that the Philippines can take advantage of the oversupply and the relatively low prices of LNG. He called on the international community to forge partnerships to further develop and promote the LNG industry, including in the Philippines.