Ambassador Garcia-Albano Inducts New Officers of the Association of Filipino Students in Japan (AFSJ)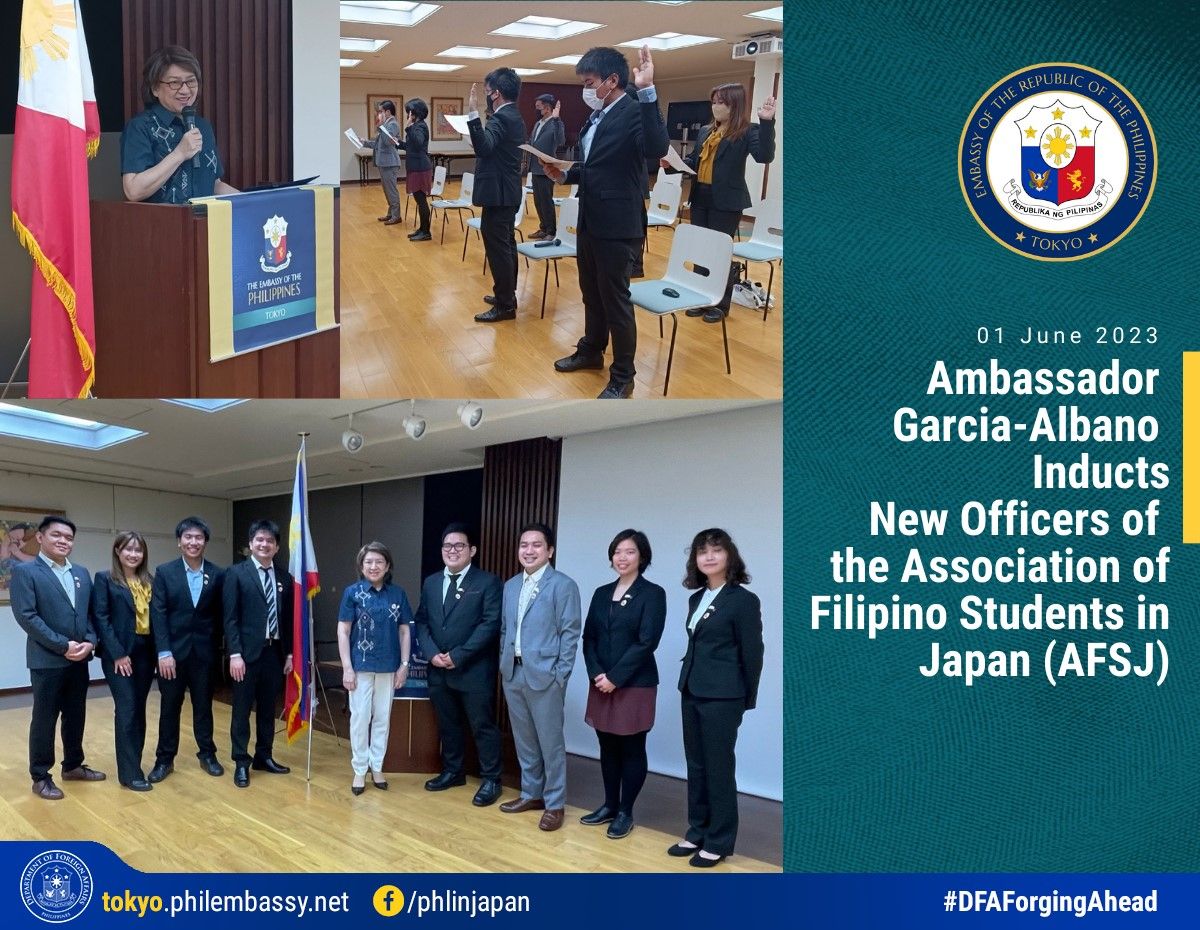 Philippine Ambassador to Japan H.E. Mylene J. Garcia-Albano administered the Oaths of Office of the 2023-2024 Executive Committee Members of the Association of Filipino Students in Japan (AFSJ) on 1 June 2023 at the Siazon Hall of the Embassy of the Philippines.
AFSJ President and Head of External Affairs John Andrew Kane Jovellana took the opportunity to introduce the organization and the newly elected officers to the Philippine Ambassador. AFSJ also presented their plans and projects for this academic year, which are geared towards building a stronger AFSJ presence in the communities that they serve.
Ambassador Garcia-Albano expressed her admiration for the officers' determination to be of service to the Filipino student communities while pursuing their daunting career paths in Japan. "The knowledge and experiences you will gain while in Japan will be your contribution to the continued growth and development of our country", Ambassador Garcia-Albano said.
AFSJ was founded in 1954 and is the pioneering and biggest Filipino student association with membership all over Japan.