Tokyo PE Celebrates National Arts Month
05 February 2018 – The Philippine Embassy in Tokyo celebrates "National Arts Month" with a talk delivered by a Filipino artist, Mr. Ryan Villamael on his journey as an artist and his upcoming international projects.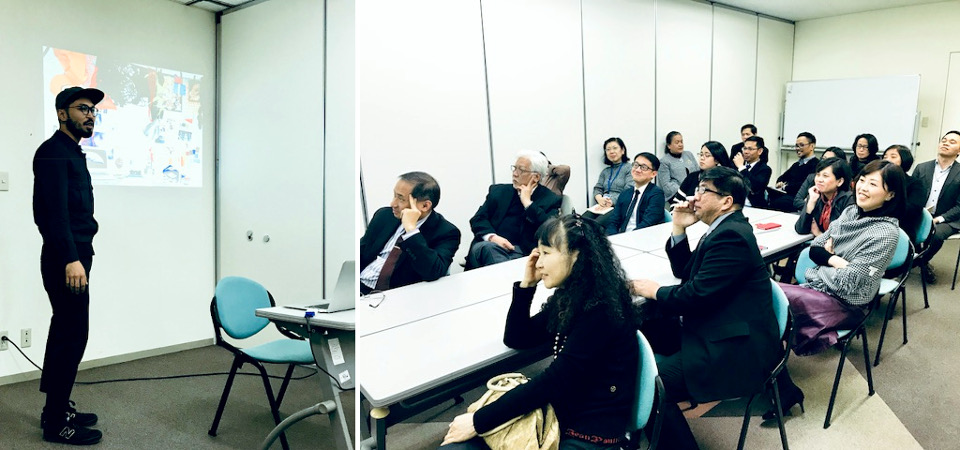 Mr. Villamael is a visual artist who specializes in the traditional Filipino art of paper-cutting and has previously exhibited his works in Manila, Singapore, Hong Kong, UK, Australia and France. He was awarded the Ateneo Art Award in 2015 and was a recipient of three international residency grants from La Trobe University Visual Arts Center (Australia), Artesan Gallery (Singapore) and Liverpool Hope University (UK).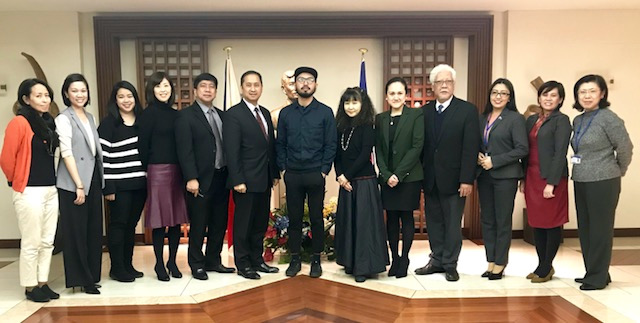 On 15 September to 11 November 2018, he will be one of only two Filipino artists to be featured at the International Arts Festival in Omihachiman, otherwise known as Biwako Biennale 2018 in Shiga Prefecture.
Per Proclamation No. 683 dated 28 January 1991, February of each year was declared "National Arts Month." This year's theme, "Ani ng Sining, Alab ng Sining (Harvest of the Arts, Flame of the Arts)" aims to emphasize the bounty of artistic endeavors in the Philippines and the passion of Filipino artists and cultural workers. END