Prospective Japanese Investors Flock to the Philippine PPP Seminar in Tokyo; High Japanese Interest in LRT-1 Extension Project Noted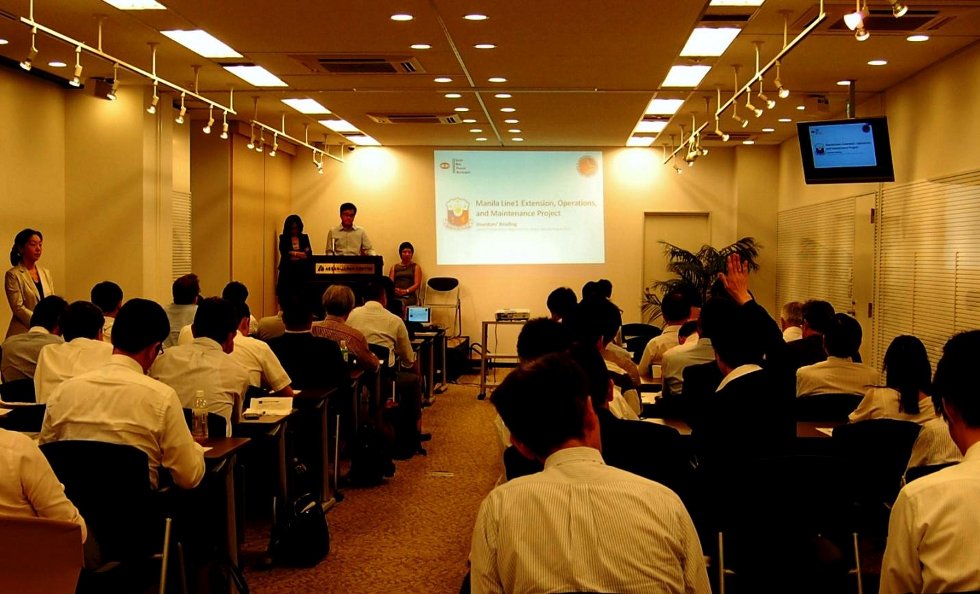 Japanese investors' keen interest in the Philippines' Public-Private Partnership (PPP) Program was once again affirmed with the successful staging of the PPP Seminar at the ASEAN-Japan Center in Tokyo last 02 August.
Organized by the Public-Private Partnership (PPP) Center and the Department of Transportation and Communication (DOTC) in cooperation with the Philippine Embassy in Tokyo, the Seminar was attended by around fifty participants representing major Japanese companies, as well as partner institutions such as the Japan International Cooperation Agency (JICA).
Philippine Embassy Chargé d'Affaires Gina A. Jamoralin formally opened the proceedings with welcome remarks that highlighted the Philippine Government's vigorous pursuit of infrastructure development, as well as the excellent investment opportunities offered by the Philippines, which has outperformed other regional economies and whose strong and sustained growth has placed it high on the radar of investors around the globe.
DOTC Assistant Secretary Jaime Raphael Feliciano gave a well-received presentation on the Manila LRT1 Extension, Maintenance and Operations Project, one of the latest PPP projects to be rolled-out by the Aquino Administration and to be opened to pre-qualification and bidding by prospective investors. PPP Center Executive Director Cosette V. Canilao followed with an overview of the Philippine Government's PPP Program and a summary of the status of pipeline PPP projects that drew enthusiastic reactions from the participants.
The presentations were followed by an open forum and one-on-one consultations that enabled participating Japanese firms and organizations to engage the visiting Philippine PPP team in discussions on specific aspects of the LRT1 project and the PPP Program as a whole.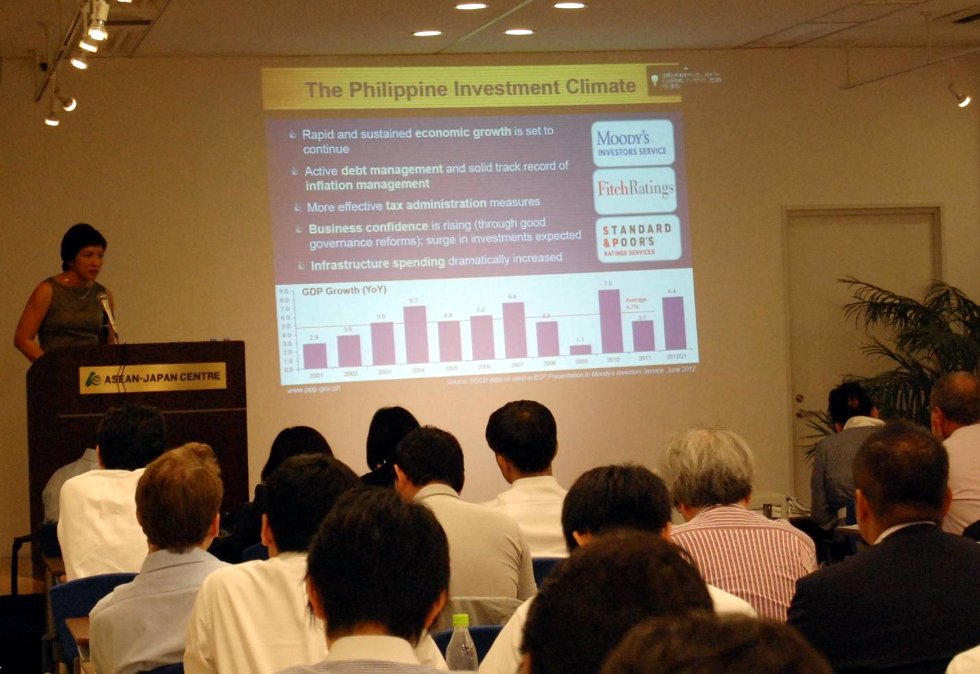 The top source of foreign direct investments and ODA in the Philippines, Japan has expressed strong support for the Aquino Administration's infrastructure development initiatives under the PPP scheme, both at the level of its government and business sector. It regards the PPP program as providing an attractive window for Japanese investments in the country, and for furthering Japanese collaboration with the Philippine government in boosting infrastructure growth using Japanese innovations and systems.
Infrastructure development and the PPP are both key pillars of the Aquino Administration's strategy towards promoting and attaining inclusive growth.