Photo Releases in 2011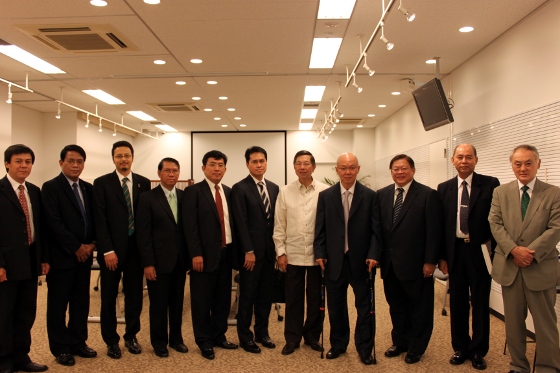 Ambassador Manuel M. Lopez chaired the 246th Meeting of the ASEAN Committee in Tokyo (ACT) on 07 September 2011 which was participated in by the respective Ambassadors or the Deputy Chiefs of Mission of the ASEAN Embassies. The meeting was hosted by Secretary General Yoshikuni Ohnishi at the ASEAN Japan Centre.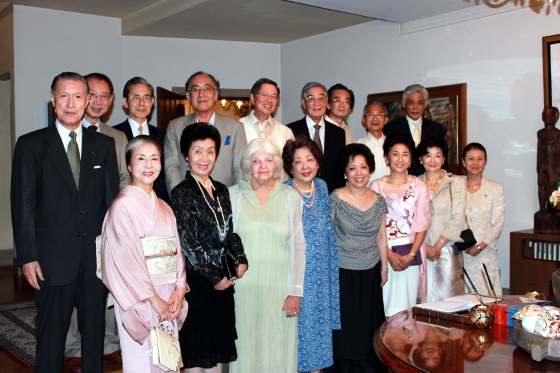 Ambassador Manuel Lopez and Madame Maria Teresa Lopez hosted a dinner in honor of former Ambassadors of Japan to the Philippines on 05 September 2011 at the Philippine Ambassador's Residence at Fujimi, Chiyoda-ku.
Those who graced the dinner were Ambassador and Mrs. Tsuneo Tanaka, Ambassador and Mrs. Toshio Goto, Ambassador Yoshifumi Matsuda, Ambassador and Mrs. Hiroyuki Yushita, Ambassador and Mrs. Yoshihisa Ara, and Ambassador and Mrs. Makoto Katsura.
Commissioner and Mrs. Seiichi Kondoh of the Cultural Affairs Agency and Ambassador and Mrs. Nobuyasu Abe of the Japan Institute for International Affairs were special guests at the dinner. Commissioner Kondoh and Ambassador Abe also served in the Japanese Embassy in the Philippines under previous ambassadors.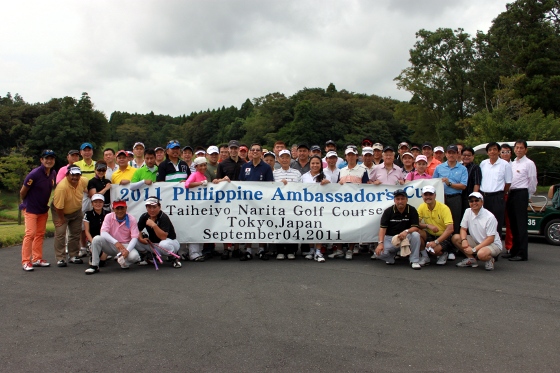 The Philippine Embassy in Tokyo hosted the 2011 Philippine Ambassador's Cup golf tournament on 04 September 2011 at the Taiheiyo Narita Golf Course. This year's tournament drew 61 Filipino and Japanese golf enthusiasts.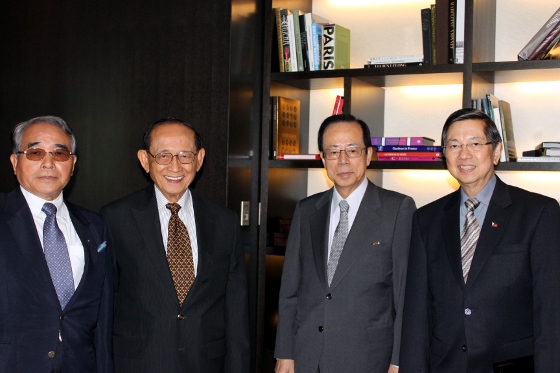 Former President Fidel V. Ramos is joined by former Prime Minister Yasuo Fukuda and Nikkei Chairman Ryoki Sugita in a luncheon hosted by Ambassador Manuel Lopez in honor of former President Ramos on 03 August 2011 at the Grand Hyatt Tokyo.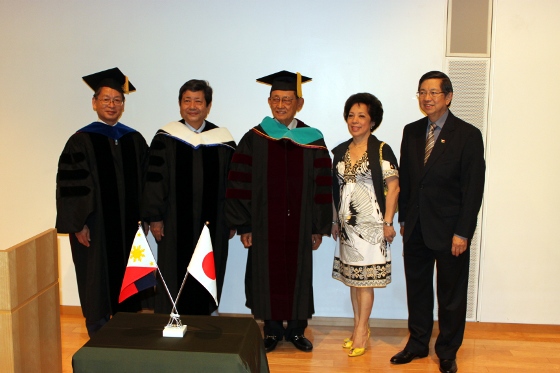 Former President Fidel V. Ramos is joined by Ambassador and Mrs. Manuel Lopez and JF Oberlin University President Toyoshi Satow and university officials during the conferment on President Ramos of an Honorary Doctorate in International Studies on 03 August 2011 at the J.F. Oberlin University Yotsuya campus.