Philippines Hosts Ceremony Handing Over The ASEAN Committee in Tokyo Chairmanship to Singapore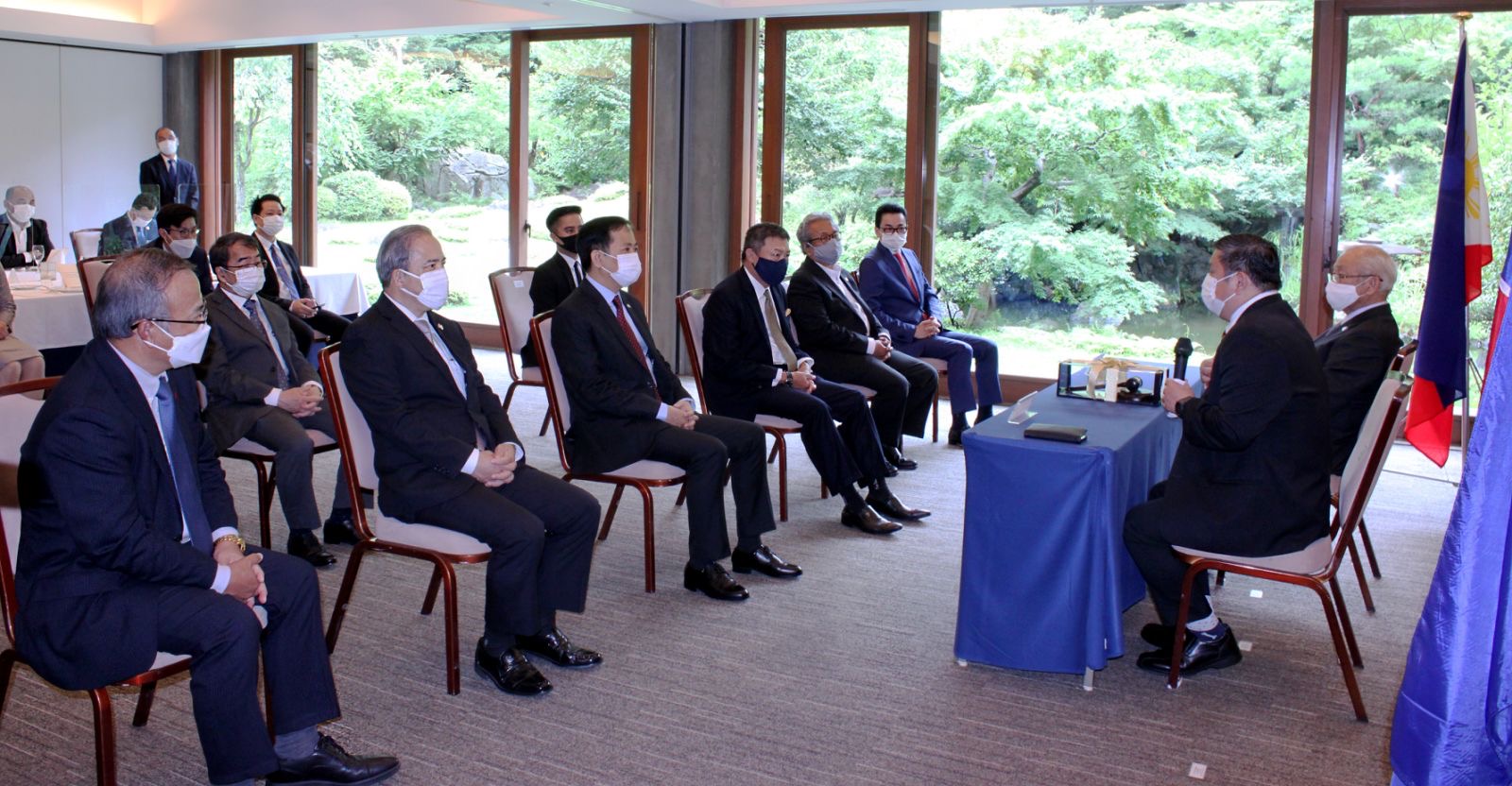 29 June 2021 – Philippine Ambassador Jose C. Laurel V led the ceremony handing over the Chairmanship of the ASEAN Committee in Tokyo (ACT) from the Philippines to Singapore. The Philippines took over Chairmanship of ACT from January to June 2021.
Ambassador Laurel expressed his profound appreciation to the ACT Ambassadors and Officials for their active participation during the Chairmanship of the Philippines which led to meaningful online engagements discussing important topics of concern to ASEAN.
During the program, the ceremonial ACT gavel was transferred from the Philippines to Singapore. Ambassador Laurel extended his best wishes and expressed his support for the incoming Chair, Ambassador Peter Tan of Singapore.
As the Philippines ends its Chairmanship, the Embassy also promoted Philippine food products by sharing purple yam ("Halaya") tiramisu cakes made by Filipino Chef Loida Ozaki and premium chocolates from the Philippines with the ACT Ambassadors and officials.