Philippine Tourism Destinations Take Center Stage at Meikai University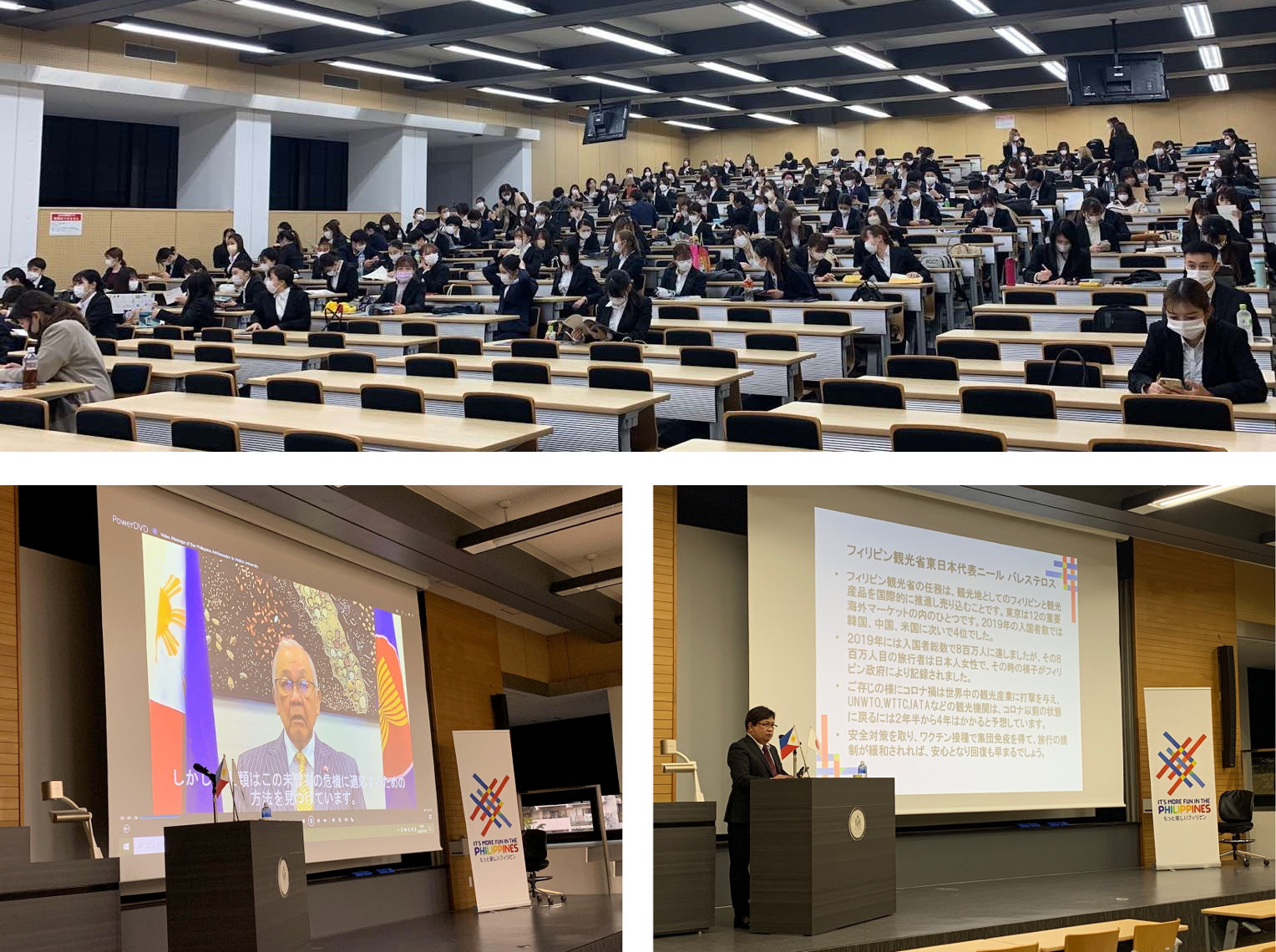 The Philippine Embassy in coordination with the Philippine Department of Tourism introduced the Philippines and its various tourist destinations to approximately 100 students of the School of Hospitality and Tourism Management of Meikai University in Chiba Prefecture, Japan.
The one-hour presentation held on 18 November 2021 started off with the recorded message of the Philippine Ambassador to Japan, His Excellency Jose C. Laurel V, who briefly introduced the beautiful sceneries and memorable experiences one can look forward to when visiting the Philippines. Tourism Attaché Mr. Niel Ballesteros, Ms. Jennifer Yamamoto and Mr. Yasuhiko Yokoyama of the Tourism Section supported the Ambassador's message by taking the students into a virtual trip to the Philippines' best of the best islands.
Prior to the lecture, the Philippine Tourism Team had the opportunity to meet with Professors Hideo Ninomiya and Chiyuki Shinohara of the School of Hospitality and Tourism Management who both expressed their appreciation to the officials for the opportunity to feature the Philippines. (END)