Philippine Festival 2017 Successfully Celebrated in Hibiya Park, Tokyo
30 September – 01 October 2017 – Organized by the Philippine Festival Organizing Committee (PFOC), with the support of the Philippine Embassy in Tokyo and the Ministry of Foreign Affairs, Philippine Festival 2017 was successfully celebrated in Hibiya Park, Tokyo with at least 75,000 visitors in attendance, 52 commercial booths, 21 food booths and 10 booths for Philippine handicrafts and products brought by the Department of Trade and Industry (DTI).
The Festival's Opening Ceremony was graced by the presence of Former Prime Minister Hon. Yasuo Fukuda, Parliamentary Vice Minister of Foreign Affairs Hon. Iwao Horii, JPPFL Executive Director and Member of the House of Councillors Hon. Masayoshi Nataniya, and members of the esteemed Diplomatic Corps and Philippine Society of Japan.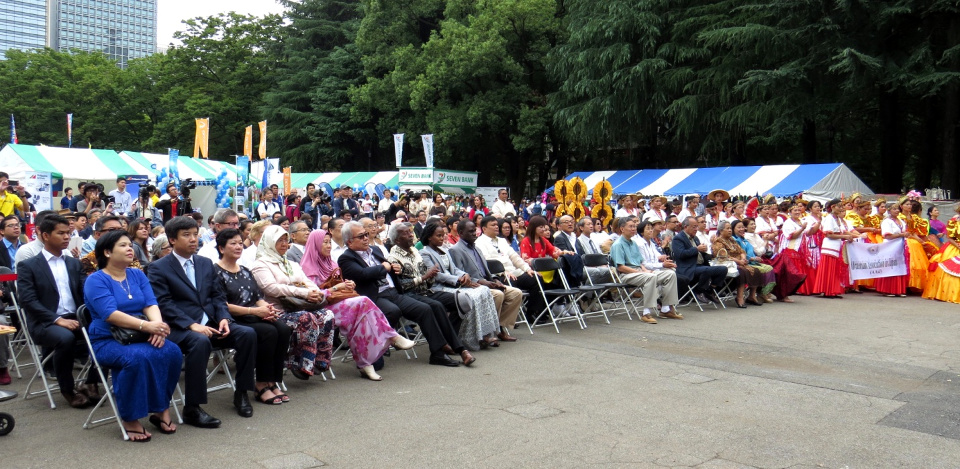 H.E. Ambassador Jose C. Laurel V, in his welcome remarks said that "the theme of this year's Philippine Festival is 'Pampamilyang Tradisyon Alay sa Lahat ng Henerasyon' – the articulation of the current Philippine Festival Organizing Committee's hopes of making the Philippine Festival an event to be celebrated by the Filipino Community in Japan for many more years to come. With the 250,000 Filipinos living and residing in Japan, it is hoped that the initiatives of the first Philippine Festival Organizing Committee headed by its Chair, Ms Jenavilla Shigemizu will be carried on by the next Organizing Committees. It is further hoped that the younger generations – including those who were born of Filipino and Japanese parents – may be encouraged to attend and participate in this yearly festival so that they can have a deeper appreciation of their Filipino heritage."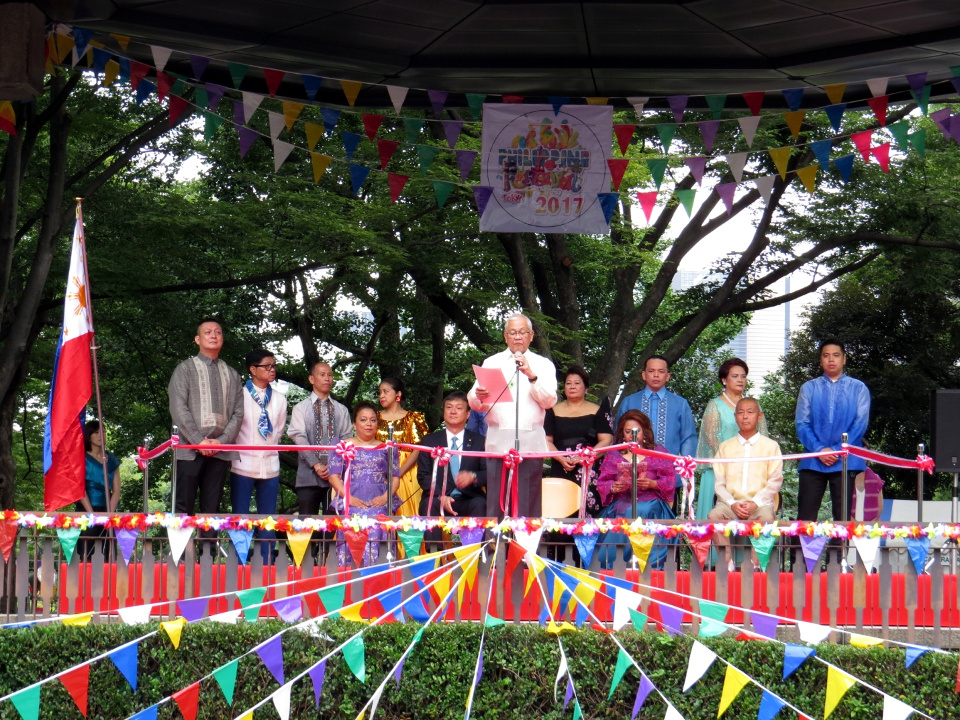 Former Prime Minister Hon. Yasuo Fukuda, in his message, mentioned that "the Philippines and Japan have shared at least 61 years of strong and fruitful friendship. This continues to flourish as evidenced by the reciprocal visits of our countries' Heads of States last year, when Prime Minister Abe and President Rodrigo Roa Duterte agreed to take Philippine-Japan relations to a higher level – particularly for Japan to continually support the Philippines towards inclusive growth and sustainable economy: and for the Philippines to continue being a dependable partner to Japan."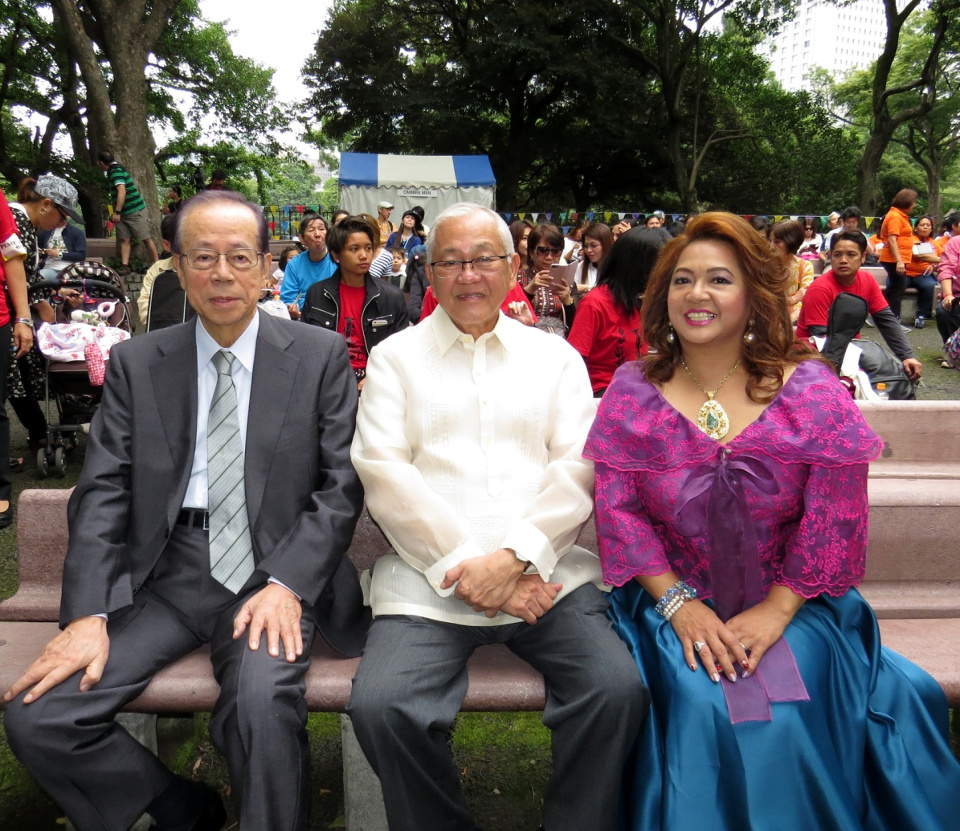 Philippine Festival 2017 was officially opened by Parliamentary Vice Minister of Foreign Affairs Hon. Iwao Horii, Ambassador Laurel and the Philippine Festival Executive Committee, headed by Ms. Jenavilla Bibal Shigemizu.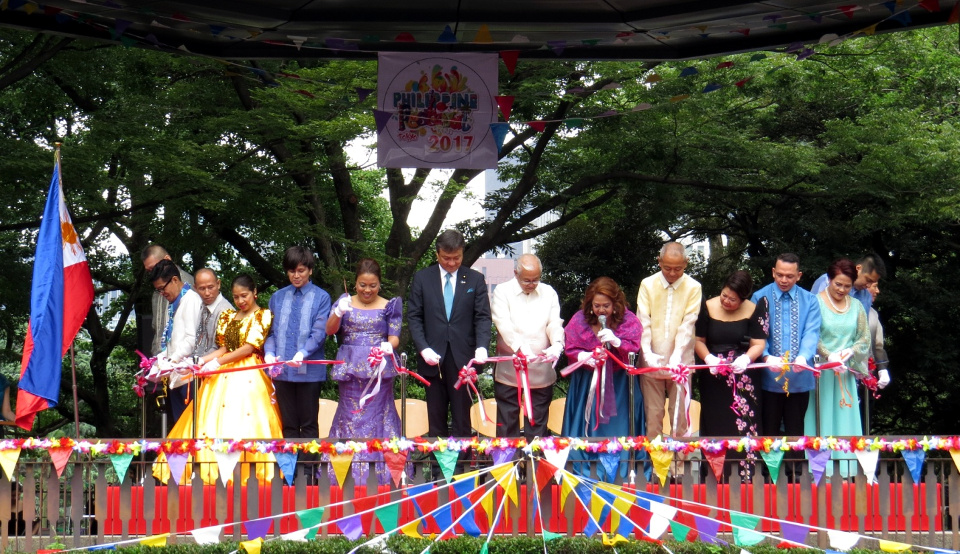 Philippine Festival 2017 was made even more colorful and vibrant with performances of talented Filipinos in Japan, Pintados di Passi and of guest artists from the Philippines including actor Xian Lim, singers KZ Tandingan and Rene Alon dela Rosa, and the special appearance of 2016 Ms. International Kylie Versoza.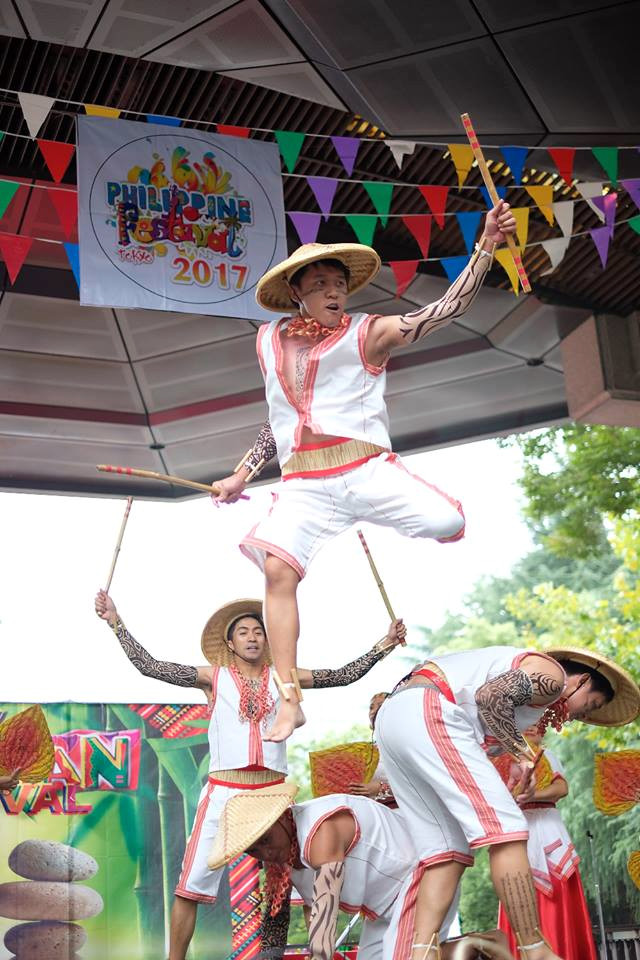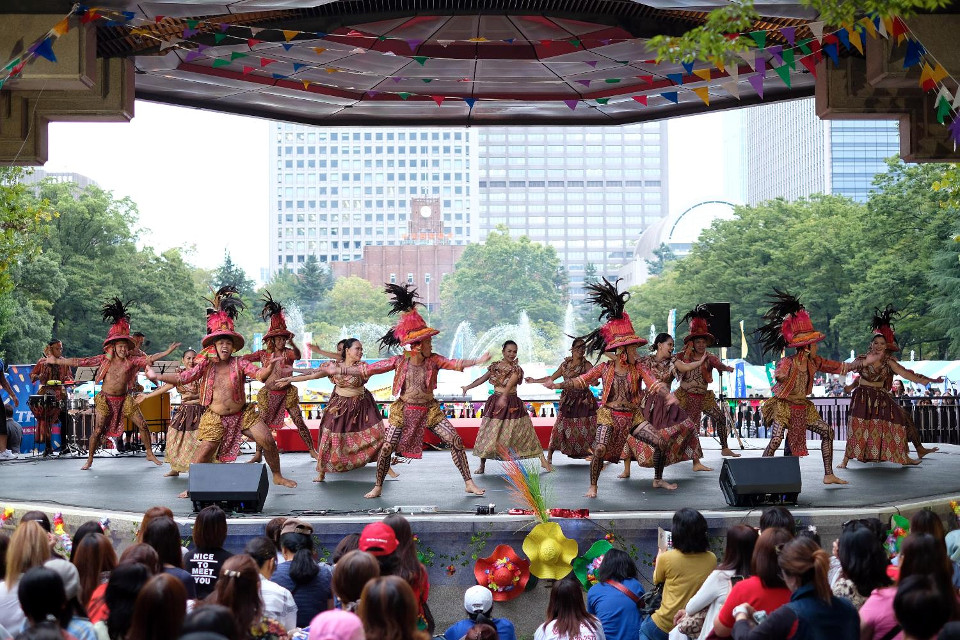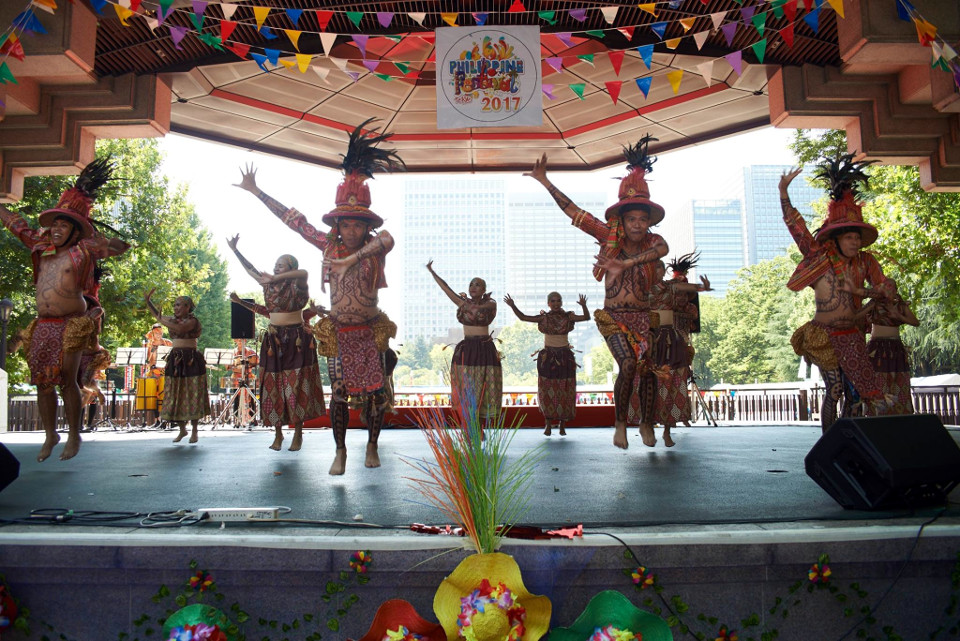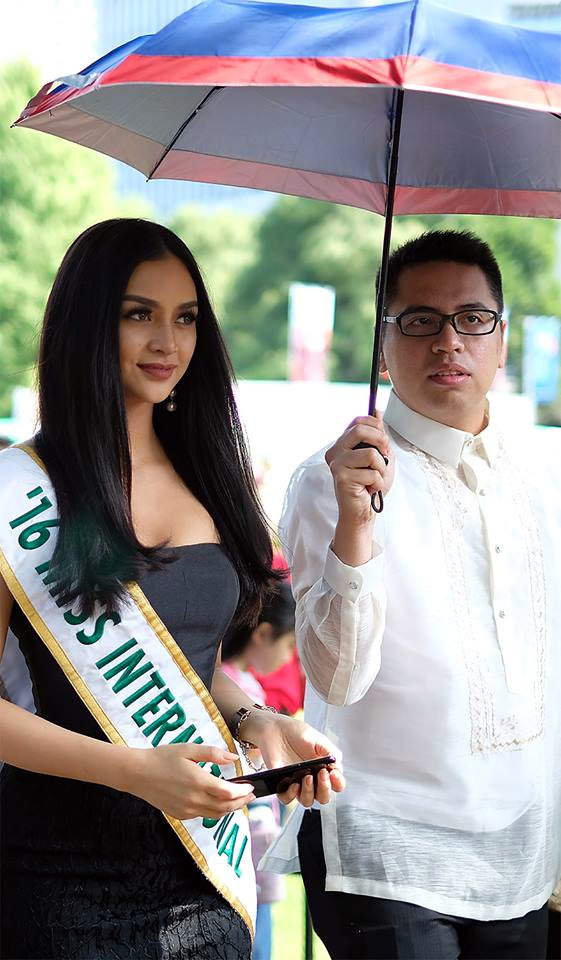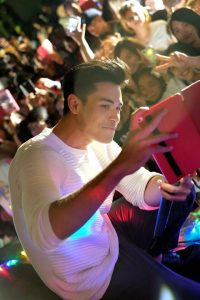 Booths for Consular Services, Overseas Voting Registration, Anti Red Tape Act (ARTA Caravan) with SSS and PhilHealth, Philippine Labor Office and Pag-Ibig were also open and rendered services to Filipinos in Japan.
The Department of Agriculture showcased fresh Philippine fruits such as bananas, durian and pineapples while the Department of Tourism displayed panels of top Philippine tourist destinations for guests of the 2017 Philippine Festival. END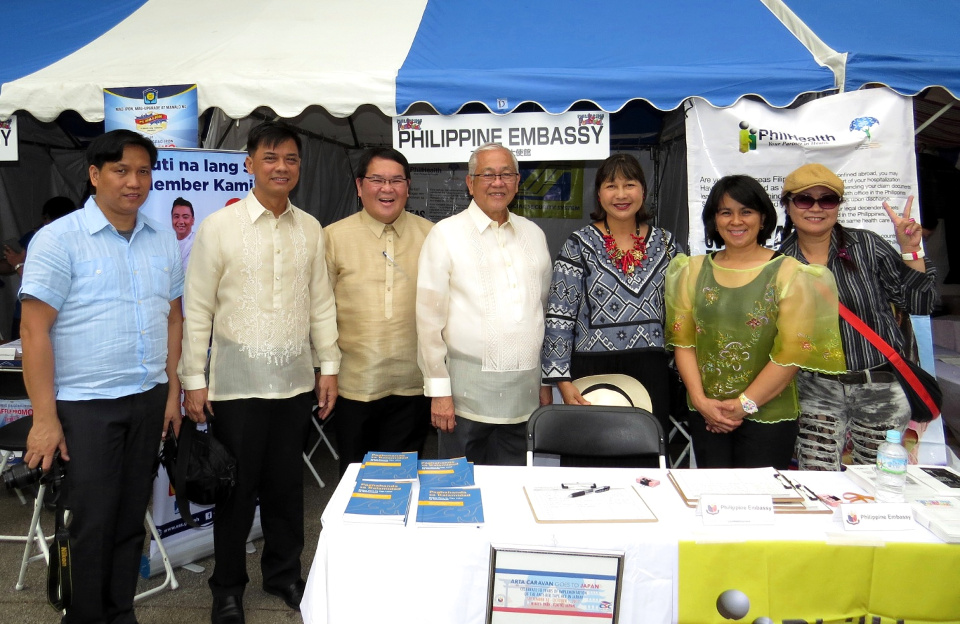 Photo Credits:
Mr. Mark Akim
Mr. Alan Navez
Ms. Meyen Rabanal
Mr. Ivan Mordero