Philippine Embassy in Tokyo Participated in International Tree-Planting Event
The Philippine Embassy in Tokyo participated in a tree-planting event at Mt. Fuji spearheaded by the Organization for Industrial Spiritual and Cultural Advancement International (OISCA), a Japanese non-governmental organization, on 4 June 2011. OISCA is known for its grassroots projects promoting environmentally sustainable development both in Japan and in developing countries including the Philippines.
Since 2007, OISCA has been collaborating with the Tokyo Electric Power Co. to restore the natural environment at the halfway site towards Mt. Fuji's summit by means of planting multiple indigenous species of trees. Because 2011 is the International Year of the Forest, OISCA decided to invite Tokyo-based diplomats to participate in this yearly event. The Philippine Embassy delegation was the biggest among the embassies that participated.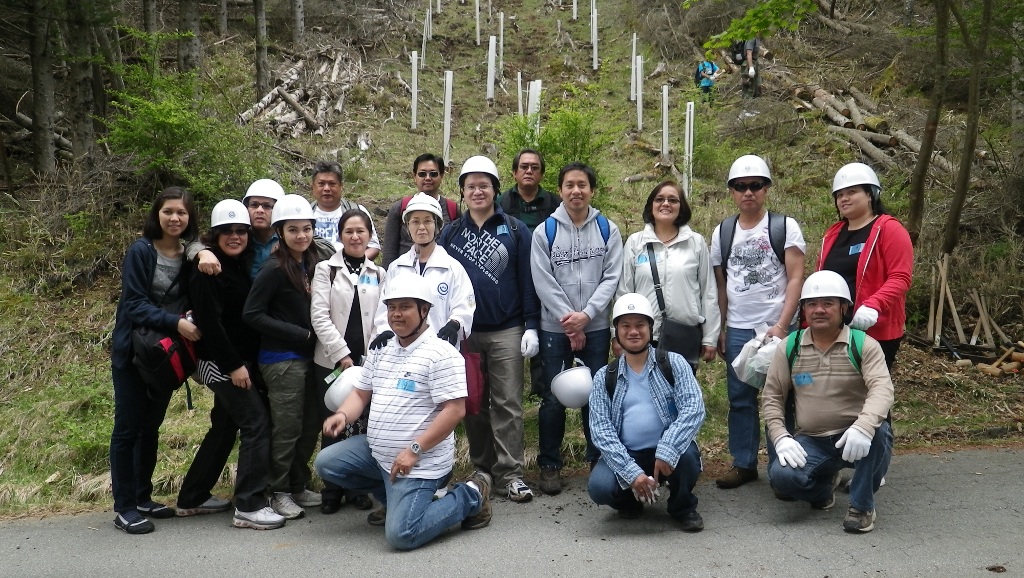 The Philippine Embassy's 21-man delegation led by Consul Christian L. De Jesus, who represented H.E. Ambassador Manuel M. Lopez, was composed of home-based personnel, their families and local hires. Aside from planting trees, the Philippine Embassy delegation also took part in securing two-year old plants with plastic wire fencing to protect the plants from stray animals. Members of the local forestry cooperative and OISCA personnel were on hand to assist the participants.