Philippine Embassy in Tokyo Celebrates Maritime and Archipelagic Nation Awareness Month (MANA Mo)
28 September 2018 – The Philippine Embassy in Tokyo celebrates Maritime and Archipelagic Nation Awareness Month or MANA Mo with an information campaign on the rich maritime heritage of the Philippines and on the Philippines' bilateral maritime cooperation with Japan.
"Maritime Philippines: In Numbers" is an Infographics slideshow that presents notable facts and figures on the Philippines as a maritime nation. Access here <https://tokyo.philembassy.net/02events/maritime-and-archipelagic-nation-awareness-month-mana-mo-2018/#nav-cat>.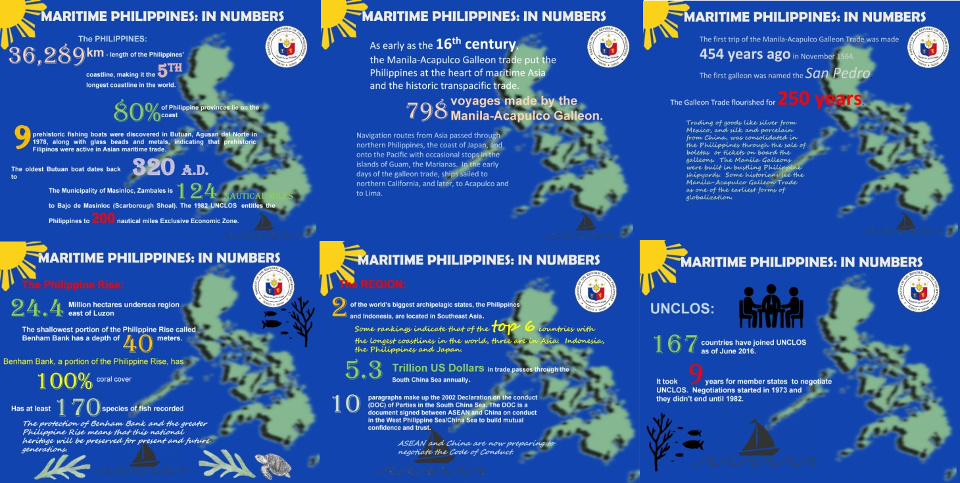 "Patrolling our seas" is a video that highlights the bilateral maritime cooperation of the Philippines and Japan through the procurement of ten (10) 44- meter Multi-Role Response Vessels (MRRV) for the Philippine Coast Guard. Access here < https://www.facebook.com/PHLinJapan/videos/140476326904927/>.

The Philippine Embassy also organized a small-group lecture of Lt. Commander Jay Tristan Tarriela on the subject of "Japan and the development of Coast Guards in Southeast Asia".
On 14 September 2017, President Rodrigo Roa Duterte signed the Proclamation No. 316 declaring the month of September as MANA Mo. The theme for this year's MANA Mo is "Inclusive and People-Centered Development through Maritime Heritage Awareness". END
Related Links: <https://www.facebook.com/PHLinJapan/videos/345722956170089/>