Philippine Embassy in Japan Donates Bazaar Proceeds to Philippine NGOs
On 21 August 2012, the Philippine Embassy in Japan led by Madame Maria Teresa L. Lopez, spouse of Ambassador Manuel M. Lopez, donated a total of Php 400,000 to two non-government organizations committed to assist Filipino migrant workers and Japanese-Filipino children.
The Embassy donated PhP 200,000 each to the Development Action for Women Network (DAWN) and Batis Center for Women.  The donation came from the Philippine Embassy's share of the proceeds of the Asia-Pacific Ladies Friendship Society (ALFS) Charity Bazaar held last April in Tokyo.  Madame Lopez was chairperson of the ALFS, a Tokyo-based organization bringing together women from 26 Asia-Pacific countries, from mid-2011 to mid-2012.
Madame Lopez visited the offices of DAWN and Batis to personally hand over the donations and observe the organizations' programs in action.  She was accompanied by Minister Angelica Escalona and former Philippine Embassy in Tokyo staff members Ana Rivera and Anthony Cornista. At the Dawn office in Taft Avenue, Madame Lopez met former migrant workers in Japan who are now engaged in weaving, sewing and cosmetology under DAWN's alternative livelihood program.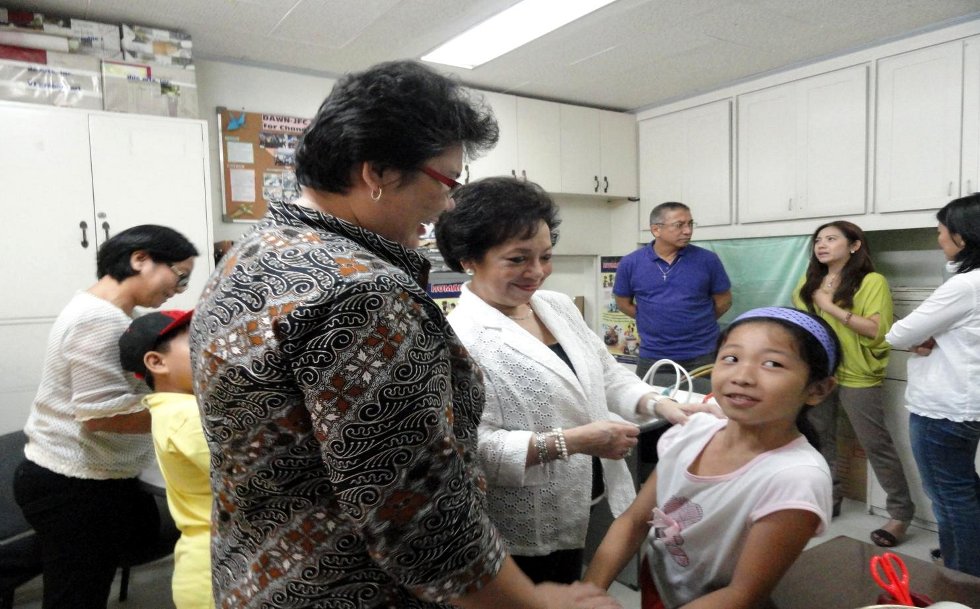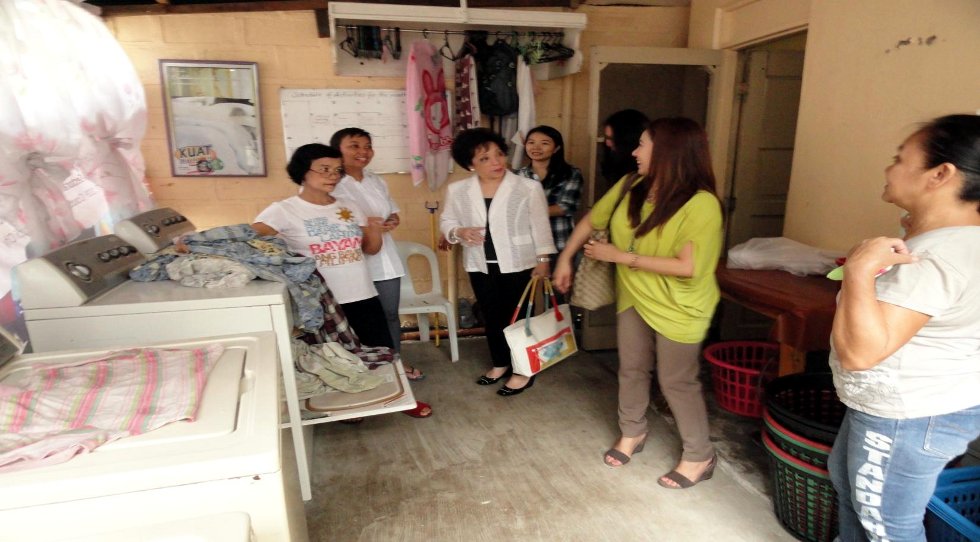 At the Batis Center in Quezon City, she met former migrant women running the Center's laundry and catering businesses.  Madame Lopez also had the opportunity to talk with the Japanese-Filipino children beneficiaries of both organizations.