Philippine Dances Featured at the Tokyo Metropolitan Government's Tokyo 2020 Olympics Cultural Event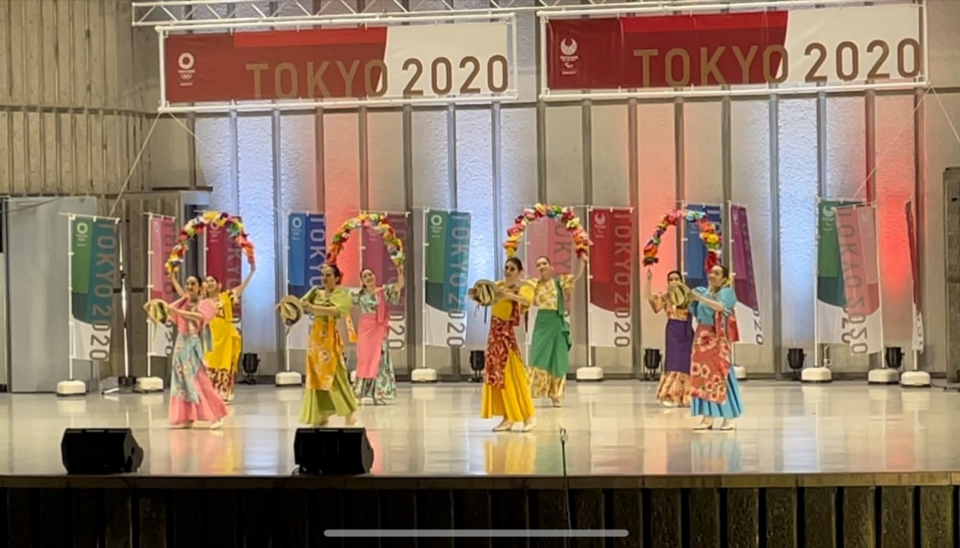 Philippine dances take stage at the Tokyo Metropolitan Government's Event in line with the Tokyo 2020 Olympics. The Philippine Cultural Dance Troupe of the Tokyo University for Foreign Studies performed three (3) Philippine dances namely, "Uya-uy", a traditional Ifugao celebration dance for a bountiful harvest; "Kinakulangan", a symbolic dance of Muslim communities highlighting an elaborately decorated umbrella and the "kini-kini" walk which depicts good breeding and status; and, "Karatong" "Subli" at "Arko", a combination of lively dances from Batangas and Palawan.
The event which was uploaded via TMG Tokyo 2020 Support Channel (https://enjoyathome-tokyo2020.tokyo.jp/) was organized by the Tokyo Metropolitan Government as the Host City of the Tokyo 2020 Olympics. Direct link to the Philippine dance performances can be viewed by clicking on this link https://www.youtube.com/watch?v=KA6ZhonbeZI.