PH Continues Push For Digital Agriculture
6 March 2021– At a recently held science and technology conference in Haneda Innovation City, Tokyo, the Philippine Embassy in Tokyo presented Agriculture 4.0: Digital Agriculture, a roadmap to elevate Philippine agriculture using digital technology to provide farmers and fishers with high yield and increased income. The roadmap includes building agri-industrial corridors across the country which would provide a technology eco-system promoting incubators, developing the rural community and meeting global demand.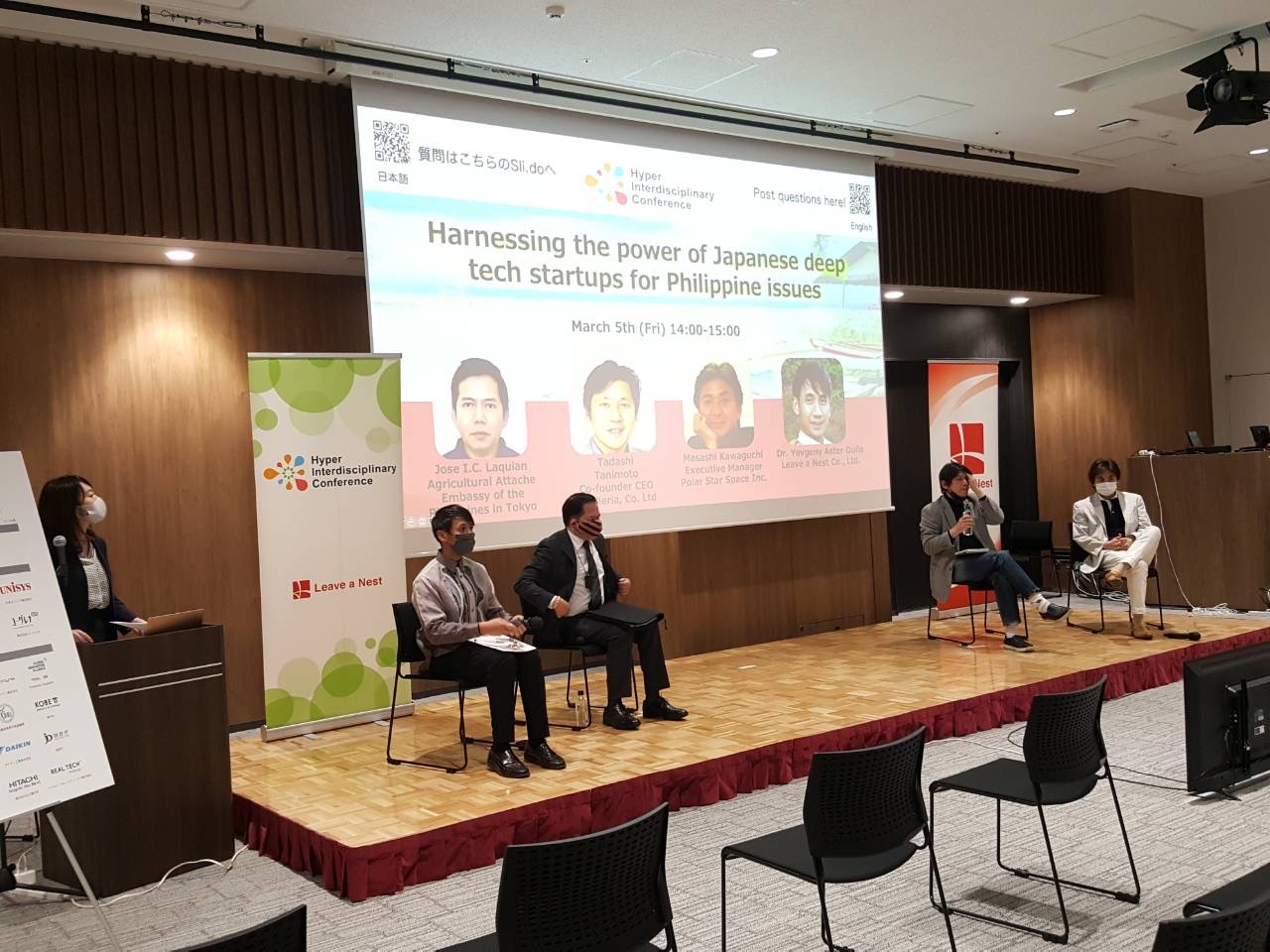 "We are continuing the push for digital agriculture to achieve food security and sustainable growth in agriculture," remarked Agricultural Attaché Jose I.C. Laquian at a session focused on the Philippines with the theme "Harnessing the power of Japanese deep tech start-ups for Philippine issues."
At the Philippine Session, Mr. Laquian exchanged views with Japanese start-up ventures on protecting the health and safety of miners and increasing the productivity of farmers.
Mr. Tadashi Tanimoto, CEO of Galdieria, Co., Ltd, shared information on algae technology to extract heavy metals, and presented the technology as a safe and environmentally-friendly alternative to the use of mercury in the extraction of gold. According to Mr. Tanimoto, there are currently 700 artisinal and small-scale gold mining (ASGM) in the Philippines which can benefit from the technology.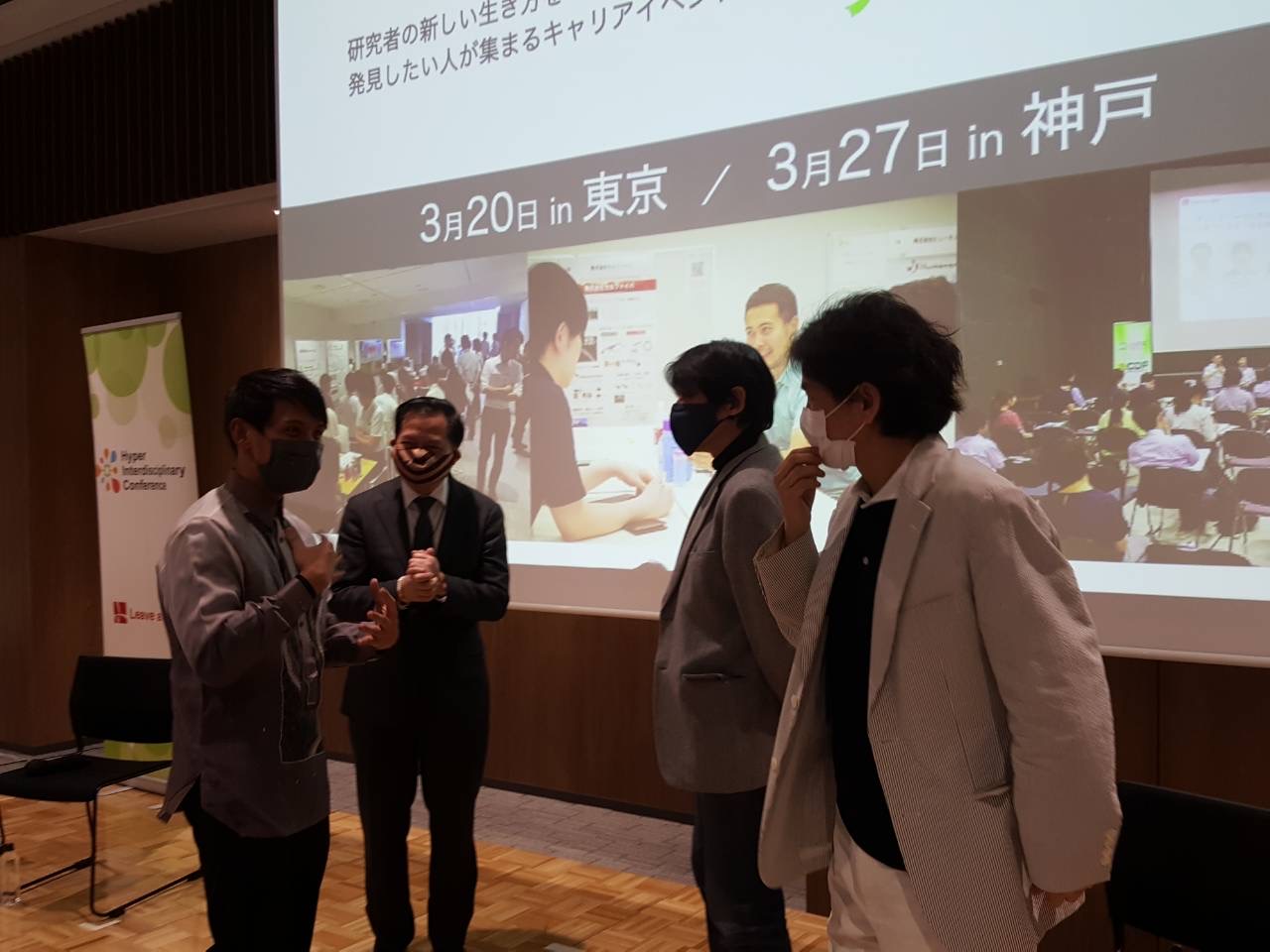 Mr. Masa Kawaguchi, Executive Manager of Polar Star Space Co., Ltd., promoted the integrated use of satellite (Philippine Diwata-2 microsatellite), drone and electromagnetic wave technology for large-scale disease detection in banana plantations in the Philippines.
The Philippine Embassy supports efforts to promote technological development and cooperation to implement the updated Philippine Development Plan 2017-2022. The updated PDP contains five major programs designed to build the resiliency of the Filipinos under the new normal, namely: (1) health system improvement; (2) food security and resiliency; (3) learning continuity; (4) digital transformation; and (5) regional development through the Balik Probinsya, Bagong Pag-asa Program.
The Philippine Embassy thanks the Leave a Nest Co, Ltd. Japan for organizing the 10th Hyperinterdisciplinary Conference on 5-6 March 2021 which attracted 1,500 participants. Founded in 2001, the organization describes itself as the world's first start-up company to offer "Knowledge Manufacturing Processing Technology" as a service. Aside from Osaka and Tokyo, it has offices in Singapore, Malaysia, US and the UK and is currently setting up a subsidiary in the Philippines to promote start-up partnerships between the Philippines and Japan.