Lithuanian Ambassador-Nominee To The Philippines Calls On Ambassador Laurel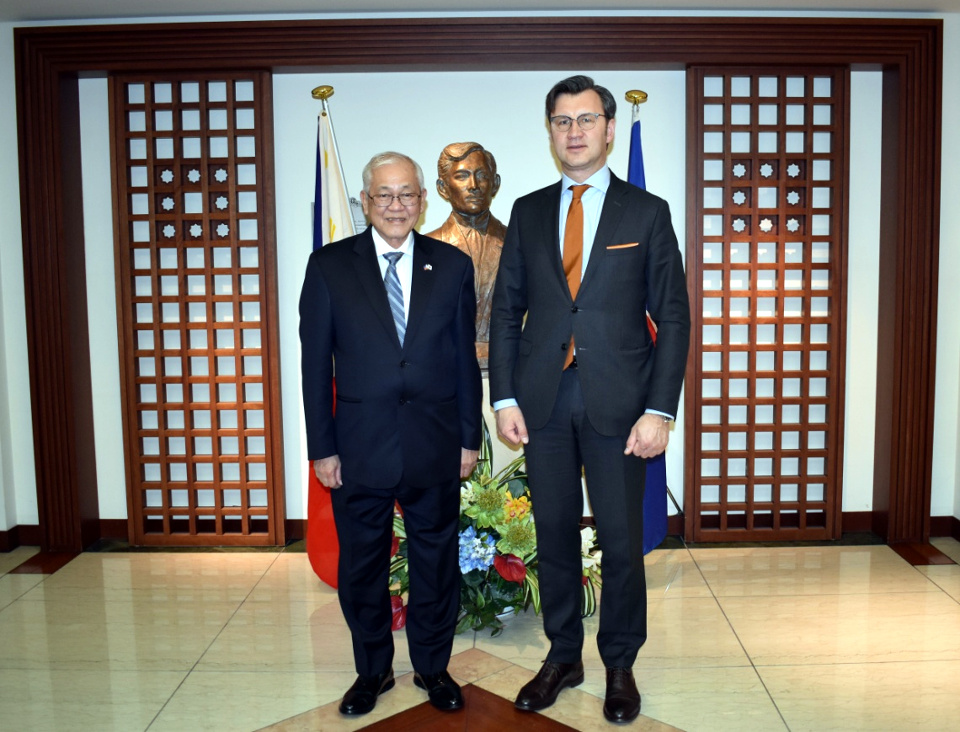 H.E. Gediminas Varvuolis, Lithuania's Ambassador-designate to Japan and nominee for non-resident Ambassador to the Philippines, paid an introductory call on H.E. Ambassador José C. Laurel V at the Philippine Embassy on 12 March. H.E. Mr. Varvuolis, who assumed his post in Tokyo on 01 February 2018, expressed his interest in boosting Philippine-Lithuanian political and economic engagement.
The Philippines and Lithuania established diplomatic relations on 15 December 1991. The Philippine Embassy in Warsaw, Poland, has concurrent non-resident jurisdiction over Lithuania. While covering only Japan, the Philippine Embassy in Tokyo supports the conduct of diplomacy with Lithuania and over twenty other Tokyo-based diplomatic missions concurrently accredited to the Philippines, collectively referred to informally as the "Manila Club".