Japan-based Filipina Singer Hailed As One Of AJC's ASEAN Fantastic Women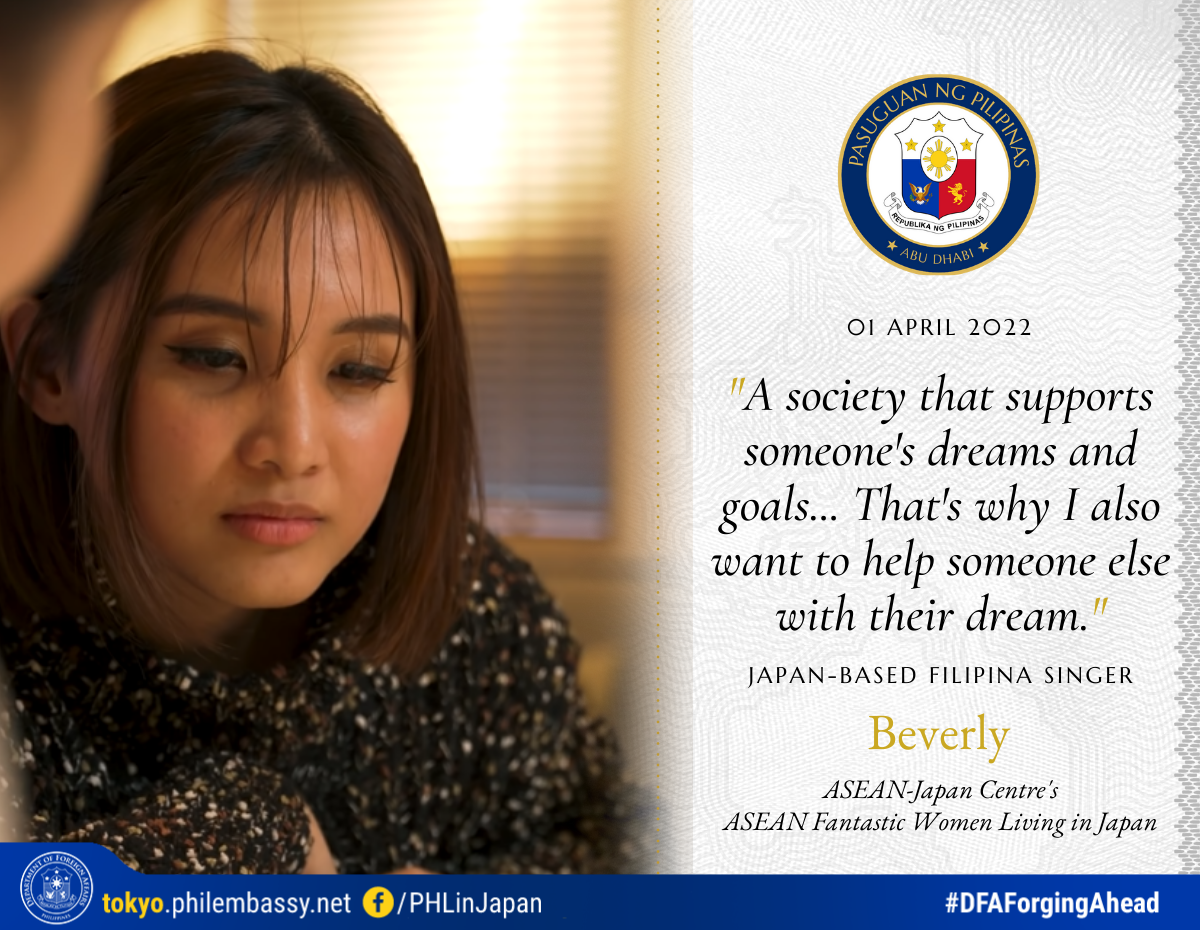 The ASEAN-Japan Centre (AJC) released ten (10) short videos to introduce ASEAN Fantastic Women Living in Japan.
The program aims to deepen mutual understanding between the ASEAN region and Japan relating to work culture, cross-cultural experiences and women's empowerment, and to create awareness about opportunities for ASEAN women in making a professional career in Japan.
Ms. Beverly Caimen, more known as Beverly, is the Philippines' representative to this program. Ms. Beverly is a Filipino singer based in Japan under the label Avex Trax and has been releasing albums since 2017.
The episode on Ms. Beverly may be accessed through https://www.youtube.com/watch?v=1MHMJjkp8nw.