Impressive Turnout of More Than 600 Japanese Investors For Investment Seminar Organized by Philippine Embassy Tokyo
30 March 2015 – More than 600 Japanese investors and business executives participated in the latest Philippine Investment Seminar organized by the Philippine Embassy in Tokyo through the Philippine Trade and Investment Centre (PTIC-Tokyo) on 30 March 2015 in Tokyo, Japan.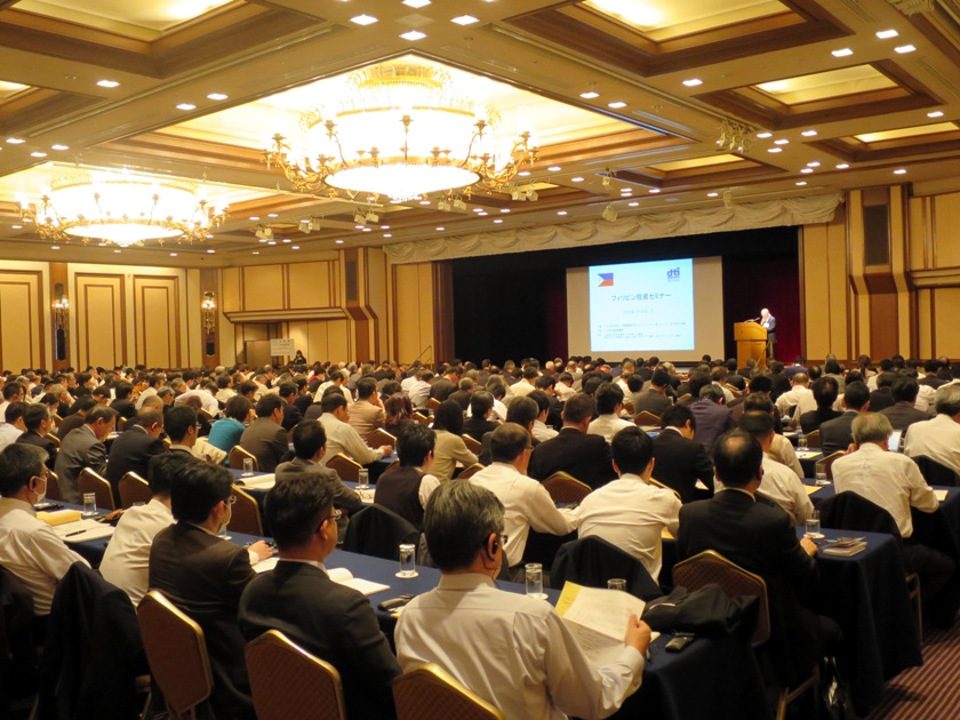 Co-organized by the Japan Philippines Economic Cooperation Committee (JPECC), the ASEAN-Japan Centre, and the Japan External Trade Organization (JETRO), and sponsored by the Japan Chamber of Commerce and Industry, Mizuho Bank Ltd., Sumitomo Mitsui Banking Corporation and Bank of Tokyo-Mitsubishi UFJ, Ltd., the Philippine Investment Seminar presented the latest business and investment opportunities in the Philippines before a packed audience of Japanese businessmen, corporate managers, SMEs, and investors at the Ran-no-Ma Hall of the Imperial Hotel.
Ambassador Manuel M. Lopez opened the seminar by highlighting the Philippines' 6.1 percent economic growth in 2014—second only to China—and its robust strategic partnership with Japan, which continues to create more opportunities for two-way trade, investment, and tourism.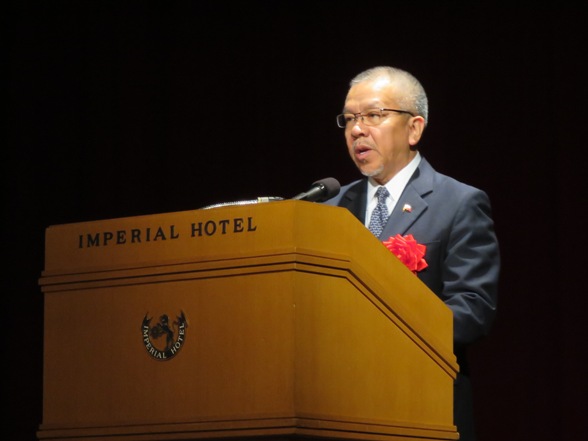 In his keynote speech, Trade Secretary Gregory L. Domingo announced that the Philippines continues to enjoy excellent trade relations with Japan, which is still the Philippines' top trading partner with over US$ 19 billion total trade in 2014, a ten percent increase from 2013. With the highest number of locators in Philippine economic zones and increased investments in manufacturing, Japan has consistently ranked among the Philippines' top investors in 2014. Secretary Domingo reiterated his call for more Japanese companies to do business in the Philippines, as the economy enters a major growth cycle and as the government sustains ongoing reforms in education, labor productivity, and infrastructure.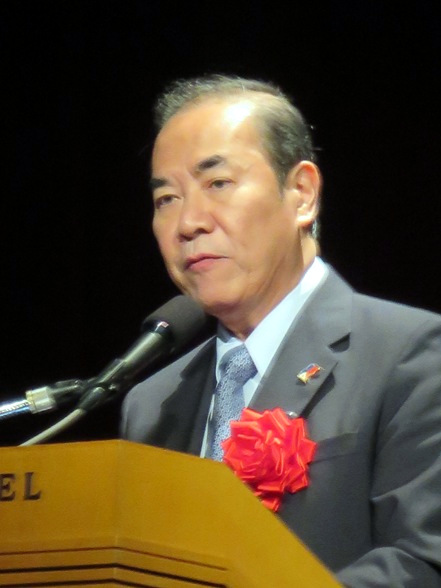 Public Works Secretary Rogelio Singson presented the Aquino administration's gains in improving road, bridge, airport and seaport infrastructure, and outlined ongoing projects that would increase government spending on critical public works to five percent of gross domestic product (GDP). Stressing the Aquino administration's renewed commitment to accelerate infrastructure development, the Secretary invited more Japanese investments in public-private partnerships (PPPs) to speed up the building of better transport infrastructure.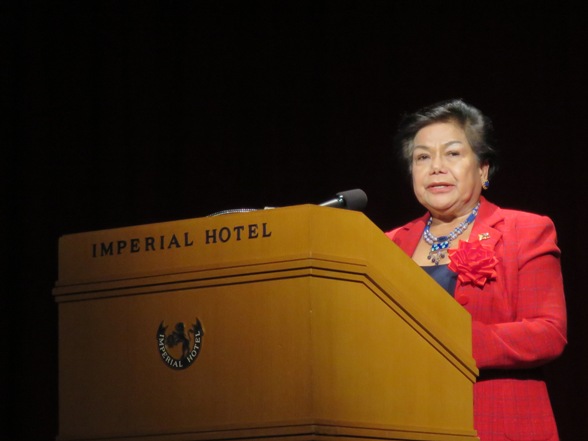 Philippine Economic Zone Authority (PEZA) Director-General Lilia de Lima encouraged more Japanese economic activity in PEZA's 317 economic zones, which can guarantee competitive investment incentives and stand ready to provide 24-7, "red carpet" treatment for Japanese investors. While electronics continues to be the Philippines' strongest sector, DG de Lima pushed for more investments in priority areas such as information technology, aerospace parts and shipbuilding, manufacturing, and garments, among others, including the production of goods eligible to enter the European Union market tariff-free under the Generalized System of Preferences-Plus scheme (GSP+).
The hugely successful Philippine Investment Seminar was held back-to-back with the 33rd Joint Meeting of JPECC and the Philippines-Japan Economic Cooperation Council (PhilJECC), twin counterpart organizations of Philippine and Japanese companies that promote close and strategic economic and business relations between the Philippines and Japan. – END