"Fili XP" (Filipino Experience) – #FilixCollab – Event Day – Japan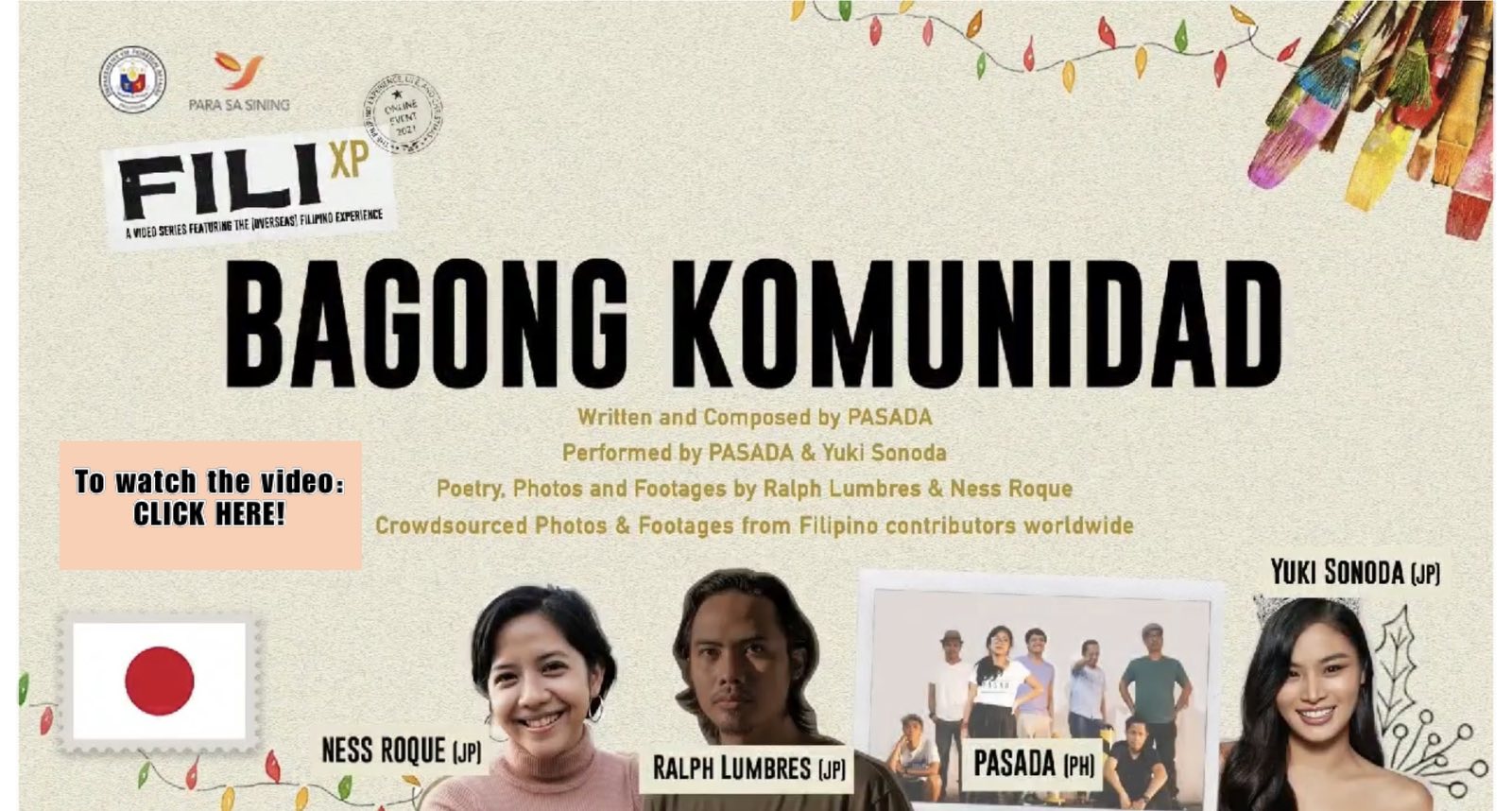 Mabuhay! The Philippine Embassy in Japan extends an invitation to the online event, "Fili XP," a project that aims to connect the global Filipinos despite the distance. Please join us as "Fili XP" goes to Japan for today's feature presentation.
"Fili XP" (Filipino Experience) is a collaboration between Para Sa Sining and the Department of Foreign Affairs that will be featuring narratives on notions of the Filipino identity, contemporary life of the overseas Filipino, and imagined futures motivated by individual & collective aspirations of the global Filipino.
#SentroRizalTokyo
#CulturalDiplomacy