Fiesta Filipinas: Panagbenga Festival
FiestaFilipinas features the Baguio Flower Festival, also known as the Panagbenga Festival!
Celebrate with the Philippines this February with the #FiestaFilipinas featuring the Panagbenga Festival on 27 February 2021!
This online event will be available at the Department of Foreign Affairs' Facebook Page at https://m.facebook.com/dfaphl/
The project is organized by the Philippines' Department of Foreign Affairs and the Philippine Embassy in Japan, in cooperation with the Department of Tourism and National Commission for Culture and the Arts.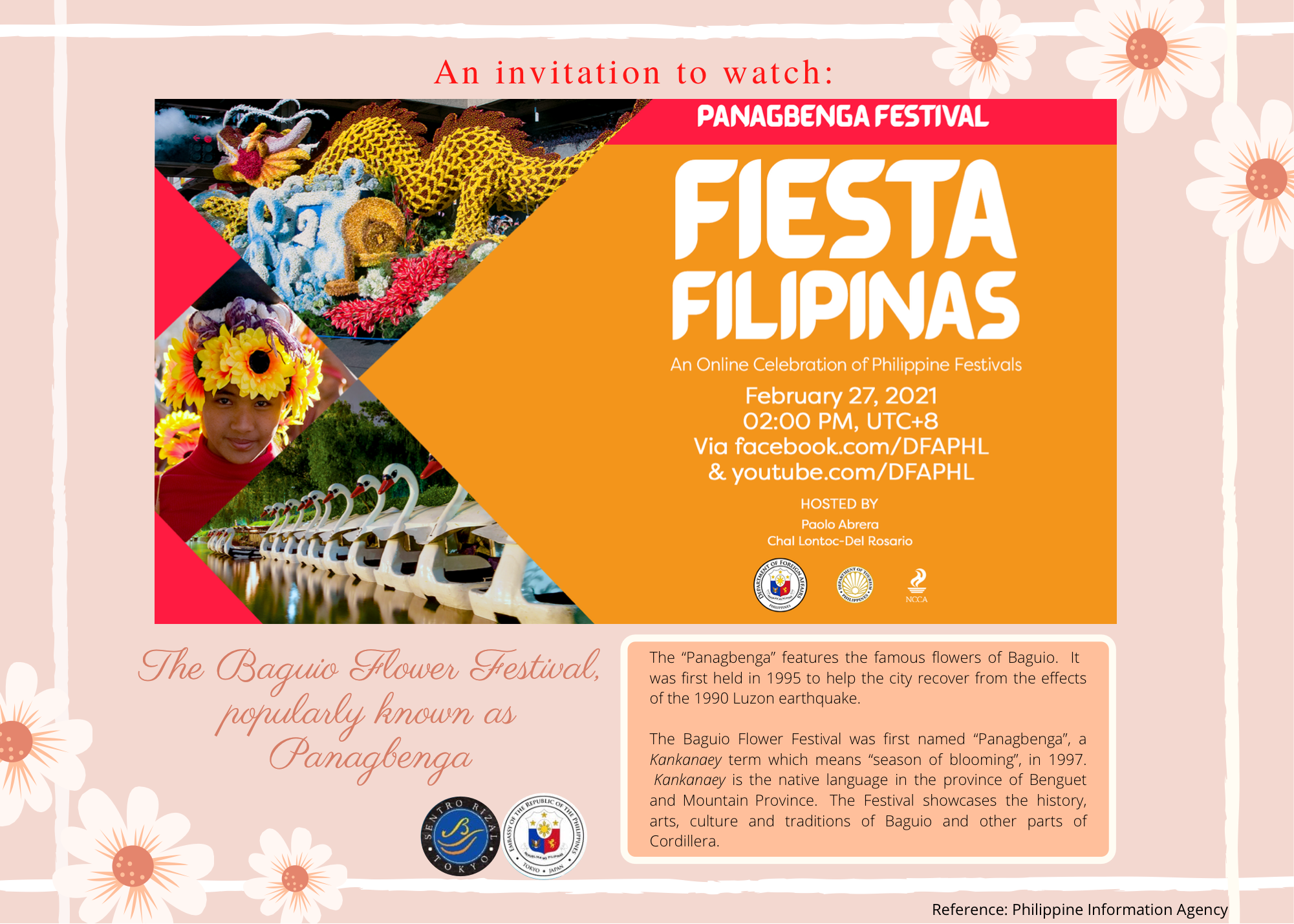 #FiestaFilipinas
#CulturalDiplomacy