Fashionable handbags from scrap woods to shine at the 81st Tokyo International Gift Show
The Philippines have endured numerous typhoons of great strength. Heavy downpour and floods have ravaged the country, but the Filipino spirit rises above calamities, and recuperates in interesting ways. This is exemplified by TIXXI Handbags Manufacturing, a Philippine company that manufactures wooden handbags from scrap wood.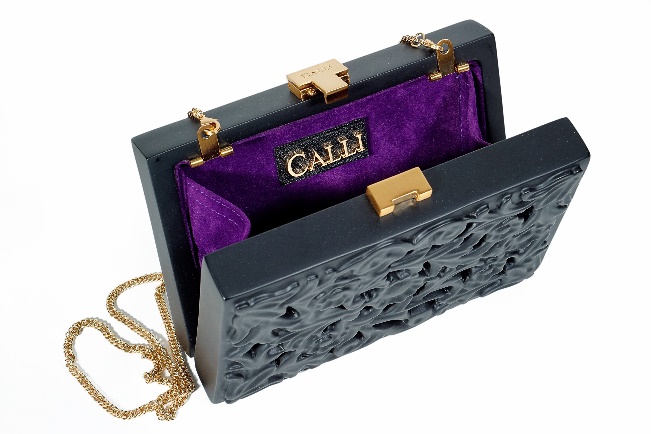 "Due to typhoons hitting the country, lots of acacia trees fall. Instead of burning them to use as firewood, the locals sell them to craftsmen to make different kinds of home accents and furniture," Ms. Tessa Nepomuceno narrates.  "Here in our factory, we transform these scrap woods into unique pieces of art—beautiful and fashionable bags," she adds.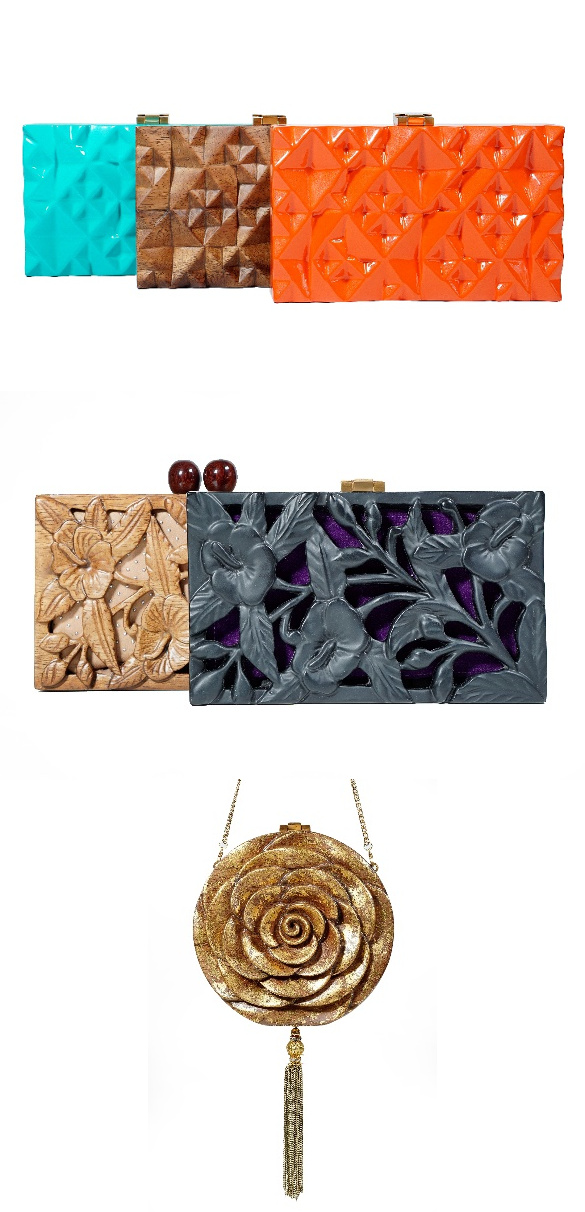 The handbags, embellished with exotic skins, fine leathers, crystals, pearls, shells and gemstones. Lacquered to seal the natural grain of wood to produce an elegant luster, these handbags are wearable pieces of art and exquisite craftsmanship. The insides are lined with suede fabric, juxtaposing the handbag's wooden exterior.
Nepomuceno recounts starting her business in 2006 under the brand name ROCIO, with just plain wooden clutches. In 2014, she re-opened the business under a new company name Tixxi, and came up with her own brand CALLI. This signaled the infusion of variety in her handbags, with designs made with carving, hand painting, and beading, which made the brand well-known. The brand also offers handbags woven from Philippine natural fibers such as abaca, buntal, rattan, and sabutan.
Tixxi Handbags Manufacturing will bring their brand and intricately designed handbags to the 81st Tokyo International Gift Show (TIGS), the largest international trade show in Japan.
Tixxi will introduce the natural finish in the aforementioned trade event. Inspirations are culled directly from nature, as buyers and guests will see mostly floral designs. There will also be textures and patterns incorporated into the handbags' designs that convey divine architecture.
The 81st Tokyo International Gift Show (TIGS) Spring Edition will run on 03-05 February 2016 at the Tokyo International Exhibition Center. Spearheaded by the Center for International Trade Expositions and Missions (CITEM), TIXXI Handbags Manufacturing, along with two other local manufacturers, will showcase handmade home and holiday décor, and fashion products.