Ambassador Laurel speaks at the National Institute for Defense Studies
14 April 2019 – Speaking before the students of the 66th Course of the National Institute for Defense Studies (NIDS) of Japan, Ambassador Jose C. Laurel V shared his views on the current geopolitical landscape of the region as well as his prospects for potential areas of cooperation between the Philippines and Japan.
He presented how the strategic partnership between the two countries has positively evolved over the years until it was formally elevated to a "strengthened strategic partnership" in 2015. He described the partnership as anchored on shared values of freedom, democracy, the rule of law and a free and open economy.
Ambassador Laurel, who spent his childhood in Japan during World War II, is a witness to the long history of friendship between the Philippines and Japan that is beyond the Second World War and believes that the strong connections of their peoples, from generation-to-generation, serves as the cornerstone of the strategic relationship.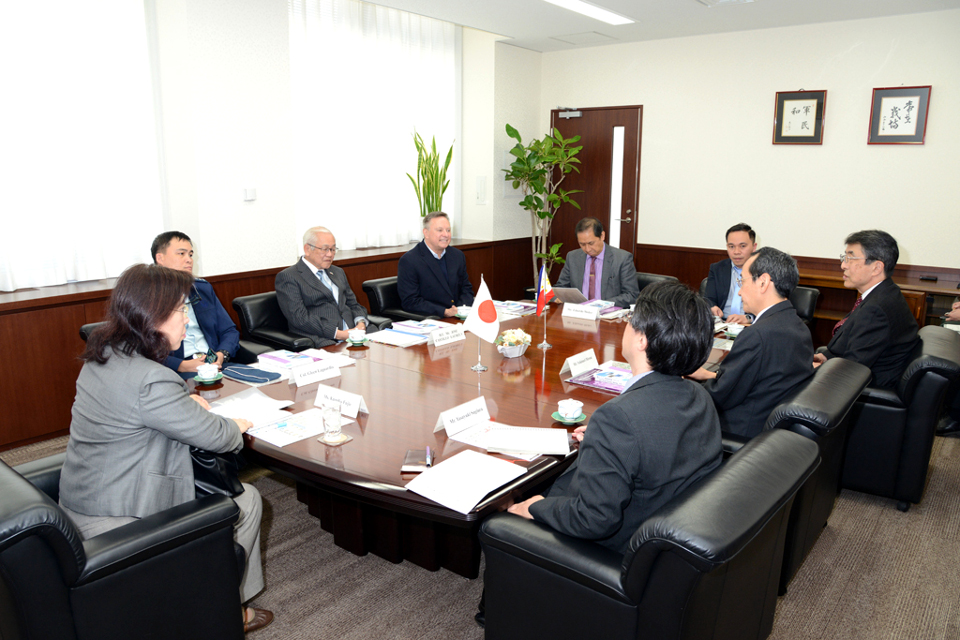 Prior to the lecture, Ambassador Laurel paid a brief courtesy call on Mr. Yukinari Hirose, President of NIDS. Joining the Ambassador were Deputy Chief of Mission Eduardo MR Meñez, Defense Attaché Colonel Gleen Laguardia, and Assistant for Political Affairs Mr. Mahabsar B. Lucman.
NIDS is a think tank of the Ministry of Defense of Japan. It is an academic research organization which conducts policy-oriented research on security policies and military history.