Comment on News About The Japanese Departure Order System
Kyodo News circulated a news article on 29 June 2016 that Japanese Immigration authorities requested five missions from Asian economies including the Philippines to promote the voluntary repatriation of their nationals illegally staying in Japan.
The Philippine Embassy in Tokyo clarifies that it received an informal request from Japanese Immigration authorities to inform Filipino nationals of the Departure Order System but the Embassy has neither replied or acceded to the request.
The Departure Order System of the Japanese Government was implemented in 2004 with the amendment of the Immigration Control and Refugee Recognition Act. A number of foreign nationals, including Filipinos, overstaying in Japan avoid detention by availing of the Departure Order System.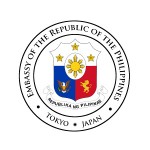 The Philippine Embassy, Tokyo
30 June 2016