Philippine Products Among The Bestsellers At The 2018 ALFS Bazaar
The Philippine Embassy in Tokyo once again participated in the 2018 Asia Pacific Ladies Friendship Society (ALFS) Festival and Charity Bazaar held at the ANA Intercontinental Hotel Tokyo on 18 April 2018 with booths full of Philippine products and food.
At the Handicrafts Booth, products from CRH Needlecraft, Inc. (Bulacan), CustomMade Crafts Center (Manila), Chill by Nooks (Manila), Leelaloo (Manila), Unique Weavers Association (Quezon), Wenya.PH (Davao), Yvette's Bag and Beads Collection (Davao), Wearable Art by Peewee Benitez (Sorsogon) and Ethnicity (Cebu) were among the products displayed and sold during the Bazaar. Most of these products are made of traditional Filipino raw materials (abaca, pineapple, etc) and made by indigenous Filipinos using sustainable and environment-friendly methods.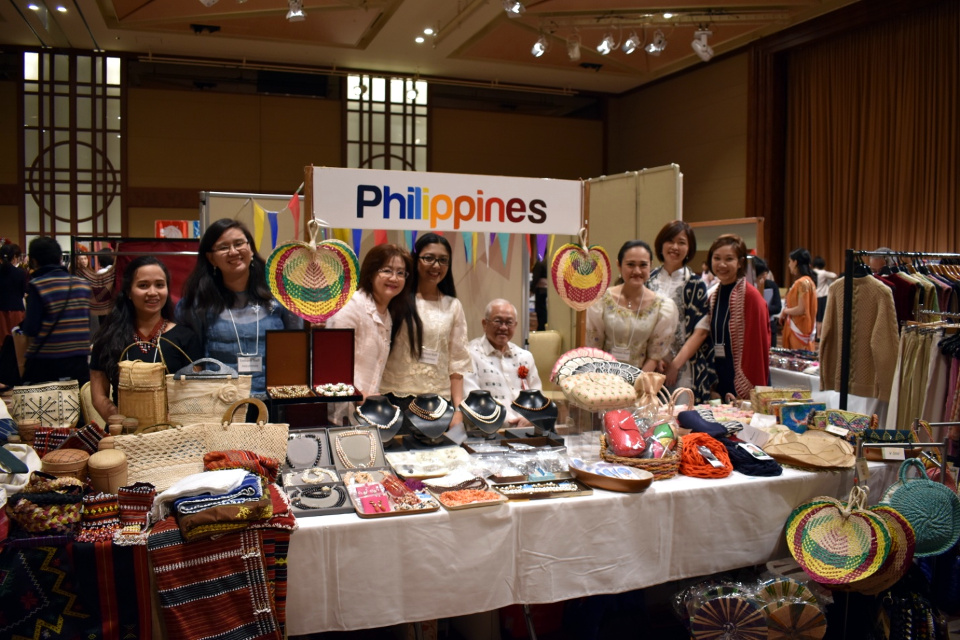 Among the favorites of the participants during the Bazaar were the boat bags made of pineapple leaves blended with cotton, clutch bags and fans made of abaca and ikat shawl/bolero. The Bazaar's patroness, Her Imperial Highness, Hanako, Princess Hitachi, bought two (2) of the clutch bags and congratulated the Philippine Embassy for showcasing a host of new products from the Philippines.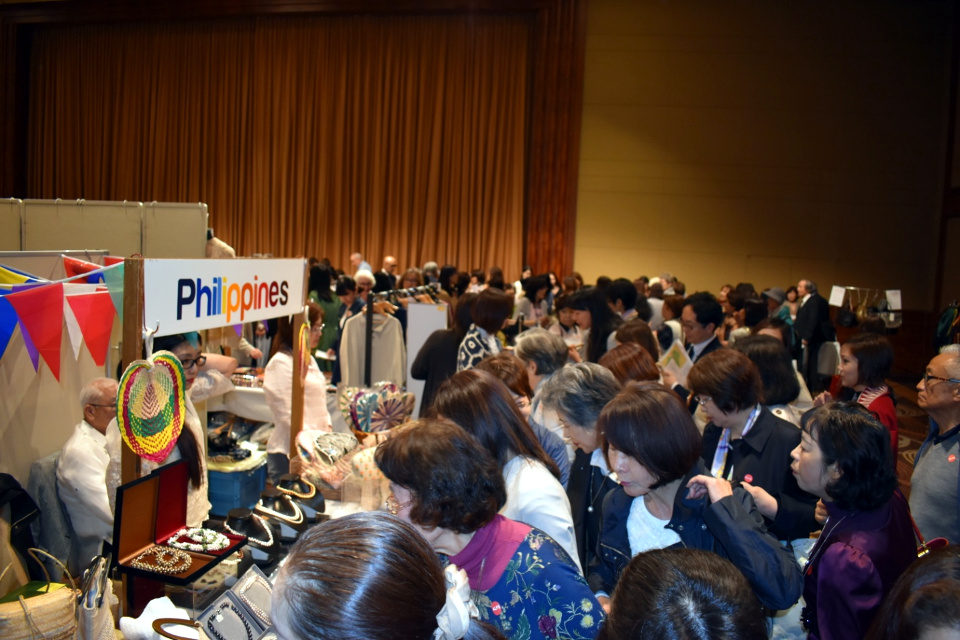 Japan-based caterer Ms. Melba Palafox prepared Filipino traditional dishes such as Chicken Adobo, Chicken and Pork Barbecue, Beef Caldereta, Menudo, Pancit Bihon, Biko, Ginataang Halo-Halo, Turon, Banana-cue, etc. Dried mangoes, Baraco Blend Coffee, Coconut Chips, Mango and Calamansi Jam and Juice were also sold at the Philippine booth.
Since the founding of ALFS 50 years ago, it has already established a long history of accomplishments including the annual Bazaar that help raise funds to support a welfare fund (for regular donations to select institutions in each member country) and an emergency relief fund (for natural disaster victims). The Philippines was once a recipient of generous donations from ALFS in 2013 after the earthquake in Bohol and Typhoon Haiyan (Yolanda) hit the country.
END
(Photo Credit: Mr. Mark Akim)