Philippine Honorary Consul in Sapporo Receives DFA Award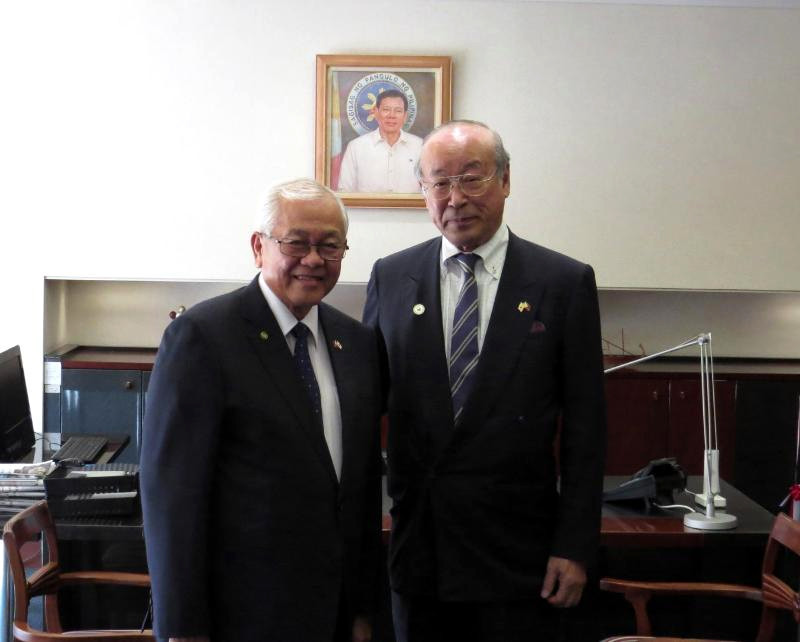 Mr. Kenichi Tobe (right), Consul ad honorem of the Philippines in Sapporo City, with jurisdiction over Hokkaido Prefecture in Japan, received from PHL Ambassador to Japan H.E. Jose C. Laurel V (left) the Certificate of Merit and Appreciation and the Letter of Appreciation given by the Department of Foreign Affairs (DFA) in simple ceremonies at the Philippine Embassy in Tokyo on 13 September 2017.
The two awards were signed by Secretary of Foreign Affairs Alan Peter S. Cayetano and given to Mr. Tobe, 80 years old, in recognition of his invaluable service as PHL Honorary Consul in Sapporo City. Mr. Tobe was also awarded with the DFA Loyalty Silver Pin in recognition of his 25 years of service to the Department of Foreign Affairs from 1992 to 2017. Mr. Tobe retired from the service on 03 July 2017.