Philippine Embassy Tokyo and Cebu Pacific Air Inaugurate First Narita-Cebu Flight
26 March 2015 – The Philippine Embassy in Tokyo today led the ribbon-cutting ceremonies of the inaugural Narita-Cebu flight of Cebu Pacific Air at Gate 97, Terminal 2 of the Narita International Airport in Chiba Prefecture, Tokyo, Japan.
The new flight service, 5J 5063, is Cebu Pacific's first direct flight from Narita to Cebu, the Philippines' second largest city and one of the premier tourist destinations in the country. The new direct flight, which flies four times a week, also significantly eases transit to major tourist sites in the Central and Southern Philippines, such as Bohol and Palawan. This new route brings the total number of flights from various carriers servicing two-way travel between the Philippines and Japan to 123 flights per week, and gives Japanese and Filipino travelers 30,601 seats to choose from each week.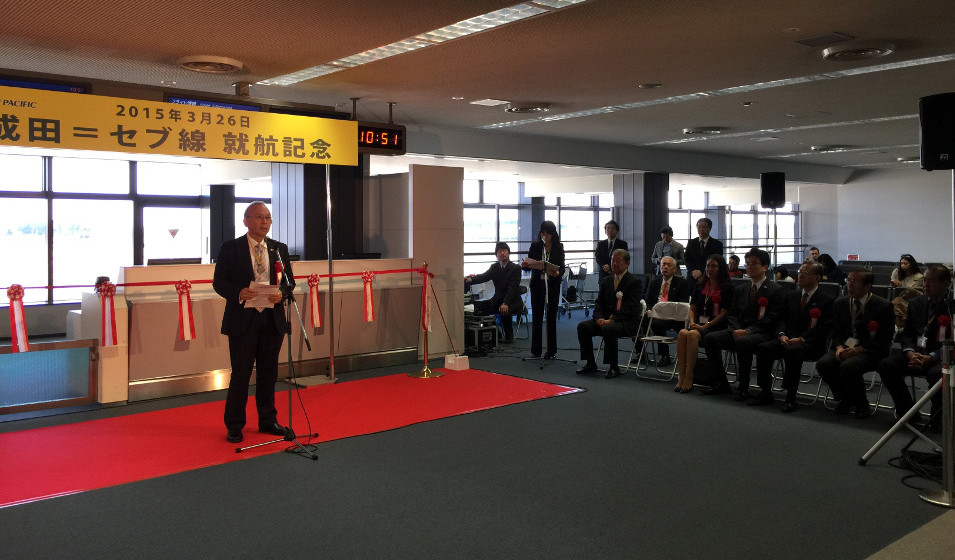 In his remarks, Deputy Chief of Mission Gilberto G. B. Asuque hailed the new service of Cebu Pacific, which will not only immediately enhance two-way tourism, but will also promote business mobility to industrial and business centers outside of Luzon, such as the Cebu Export Processing Zone. DCM Asuque lauded Cebu Pacific Air's commitment to nurture and support the growing tourism, economic, trade and cultural connections and opportunities between the Philippines and Japan.
With wider travel options, bilateral tourism between the Philippines and Japan will continue to boom. According to the Department of Tourism, a total of 463,744 visitors from Japan arrived in the Philippines from January to December 2014—an increase of 6.93 percent from 2013. As of January 2015, Japanese arrivals to the Philippines reached 38,190, or an 8.62 percent increase from the same period in 2014. Japan currently ranks third among the top 12 tourist markets by volume of arrivals.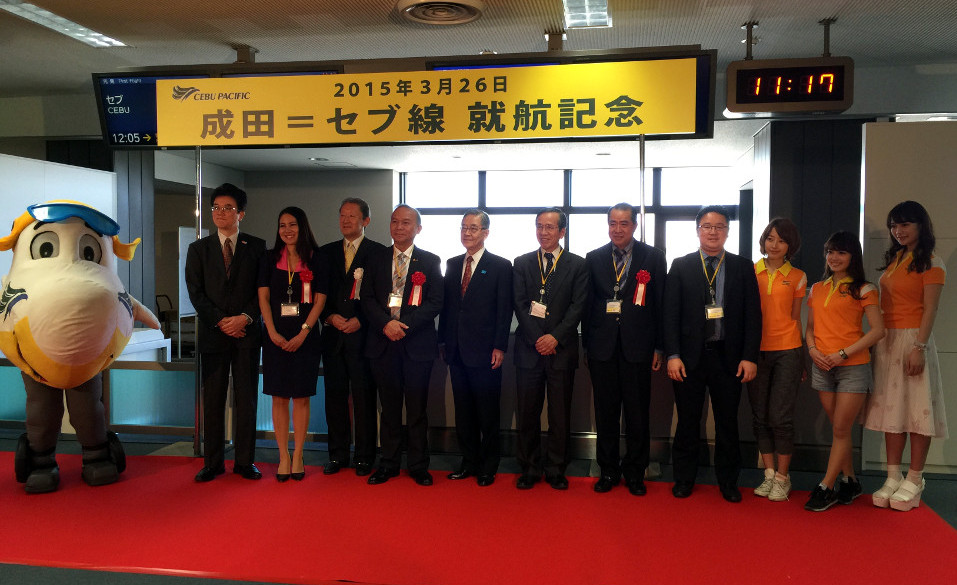 Philippine Embassy officials, including Minister and Cultural Officer Angelica Escalona and Tourism Attaché Valentino Cabansag, were joined in the ribbon-cutting ceremony by officials from the Ministry of Land, Infrastructure, Transport and Tourism (MLIT), the Narita International Airport Corporation, and the Japan National Tourism Organization, as well as representatives from Cebu Pacific Air and its Japanese partner, Air System, Inc.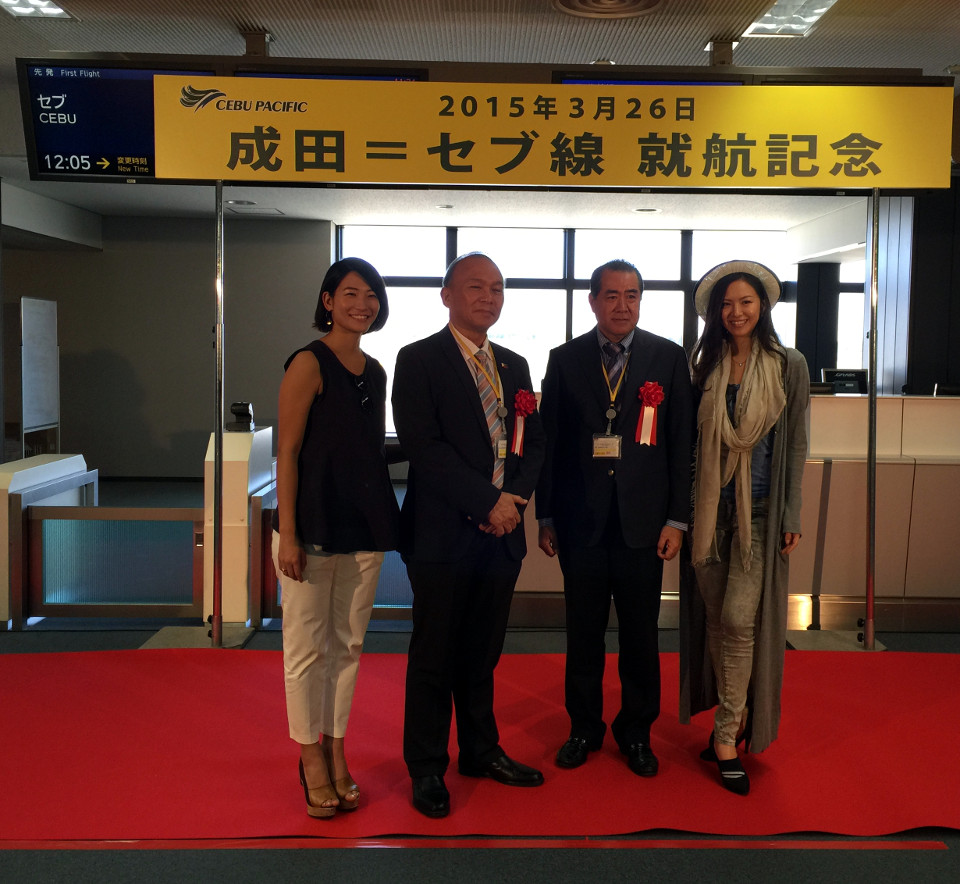 Lending Japanese celebrity star power to the inaugural flight were 2014 Miss Universe Japan Runner-up Ms. Hiro Nishiuchi, award-winning Japanese pop singer-songwriter Ms. Nao Yasuta, and models Ms. Yuzuki Nakayama, Ms. Koto Honda, and Ms. Mizuki Kamata of JJ Magazine, a popular Japanese youth-oriented magazine.