Philippine Embassy Actively Participates in the 2017 ALFS Charity Bazaar
The Philippine Embassy in Tokyo, represented by Deputy Chief of Mission Eduardo M.R. Meñez and Mrs. Marissa V. Meñez, actively participated in the 2017 Asia Pacific Ladies Friendship Society (ALFS) Charity Bazaar held at the ANA Intercontinental Hotel Tokyo on 19 April 2017.
CustomMade Crafts Center, a social enterprise based in Manila, brought in products made of native Filipino fabrics and weave to showcase and sell during the Bazaar.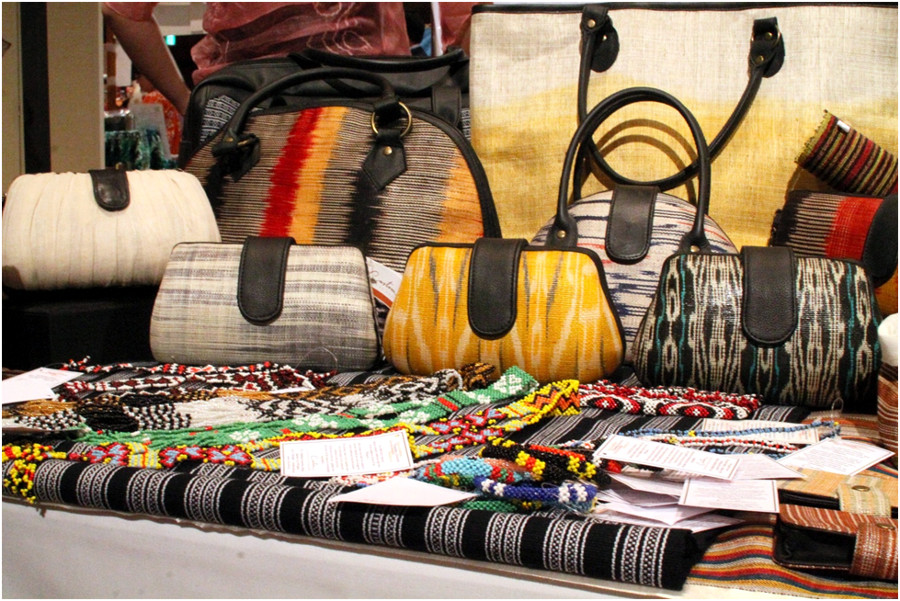 Japan-based caterer Ms. Melba Palafox prepared Filipino traditional dishes such as Chicken Adobo, Chicken and Pork Barbecue, Beef Caldereta, Pancit Bihon, etc. which were completely sold out even before the Bazaar officially closed at 15.00H.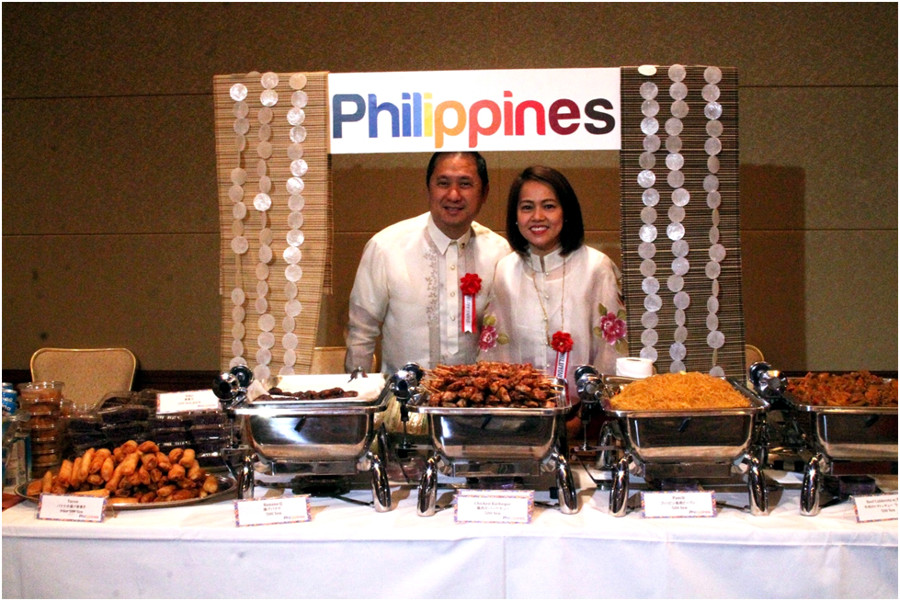 Since the founding of ALFS 48 years ago, it has already established a long history of accomplishments including the annual Bazaar that help raise funds to support a welfare fund (for regular donations to selected institutions in each member country) and an emergency relief fund (for natural disaster victims). The Philippines was once a recipient of generous donations from ALFS in 2013 after the earthquake in Bohol and Typhoon Haiyan (Yolanda) hit the country. END
(Photo Credit: Ms. Neece Bernardino)