Paghayo Sa Taglagas 2017 Honors 10 Filipino Students
21 September 2017 – The Association of Filipino Students in Japan (AFSJ) and the Philippine Embassy in Tokyo successfully held "Paghayo sa Taglagas 2017," a Recognition Ceremony of Filipino Students who graduated from different Japanese Universities. For this season, ten students were honored, namely:
1. Ms. Kristine Janice Alido Bandayrel (Globis University)
2. Ms. Jonah Lyn Degayo Corpuz (Meiji University)
3. Ms. Julie Mae B. Dado (Tokyo Metropolitan University)
4. Mr. Dinno Angelo Vergara Datu (Globis University)
5. Mr. Jake Adolf Villanueva Montecillo (University of Tsukuba)
6. Mr. John Vincent Sylvestre Morales (Tohoku University)
7. Ms. Mary Joanne Baisac Nanggan (Globis University)
8. Ms. Lou C. Pagaran-Tila (Meiji University)
9. Mr. Roberto S. Salamat, Jr. (Globis University)
10. Ms. Ditta Mae Camacho Siena (Meiji University)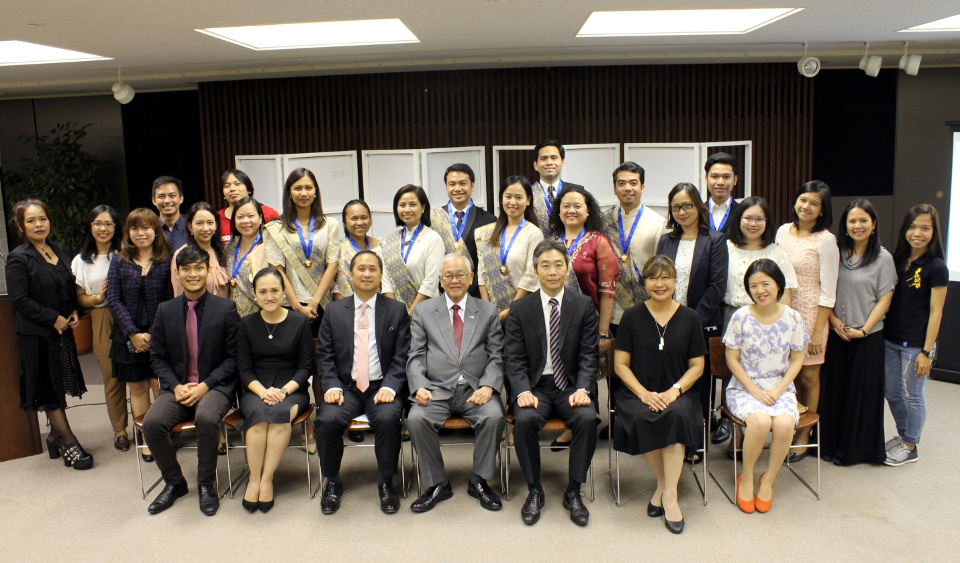 His Excellency, Ambassador Jose C. Laurel V, in his message, conveyed the Embassy's congratulations and support to the students for their outstanding achievements and shared the experiences of his very own father, Former Philippine Ambassador to Japan, Jose S. Laurel III, as the first-ever Filipino in Japan to graduate in the prestigious Japanese Imperial Military Academy.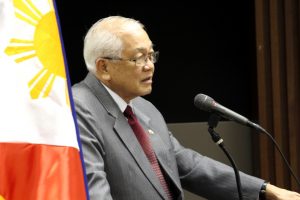 The students' response was delivered by Ms. Ditta Mae Camacho Siena who expressed sincerest thanks to the Japanese and Philippine governments, to the parents, professors and fellow Filipino students in Japan. END