Leyte Schoolchildren Send Letters and Messages of Sympathy to Japanese Schoolchildren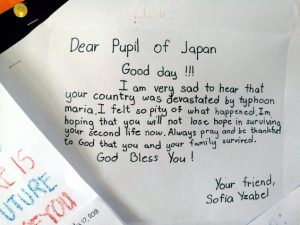 Set against the backdrop of a serene Japanese garden at the International House of Japan, Philippine Ambassador to Japan Jose C. Laurel hosted a luncheon for Ministry of Foreign Affairs officials and Japan International Cooperation Agency (JICA) to celebrate the Philippines-Japan Friendship Day on 23 July to pay tribute to a "strong and enduring friendship".
The highlight of the luncheon was the presentation by Ambassador Laurel to the Ministry of Foreign Affairs of the collated messages and collages of Leyte schoolchildren from the Dulag Central Elementary School for the schoolchildren of Japan who recently suffered loss and displacement due to floods and landslides. "I wish I could do something to help you. I also wish for your safety and I hope this letter of mine makes you happy", said Charisse, an elementary school student of Dulag Central Elementary School, as she addressed her Japanese friends.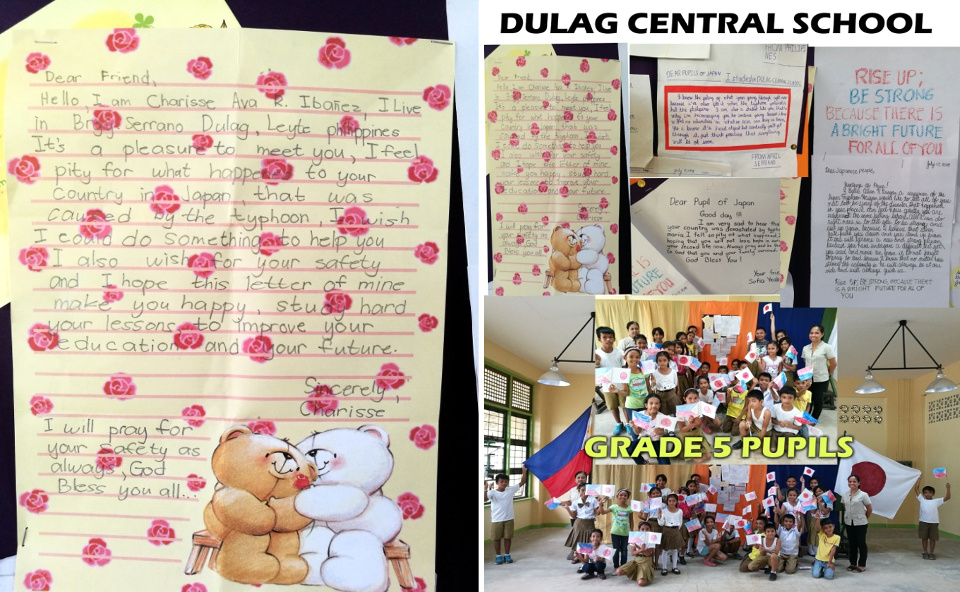 Dulag Central Elementary School, one of Leyte's oldest schools, was affected by Typhoon Yolanda. Under the "Build Back Better" concept, JICA extended assistance for reconstruction of the school, and for many other schools in Leyte. In a message of Ambassador Laurel to Foreign Minister Taro Kono, he said that the Philippines, especially its young people, are grateful for Japan's friendship. He added that he hoped that the simple but powerful messages of the young will convey the solidarity Filipino people feel with the people of Japan, and that the young will carry forward our legacy of friendship and solidarity.