International Women's Day Celebration 2018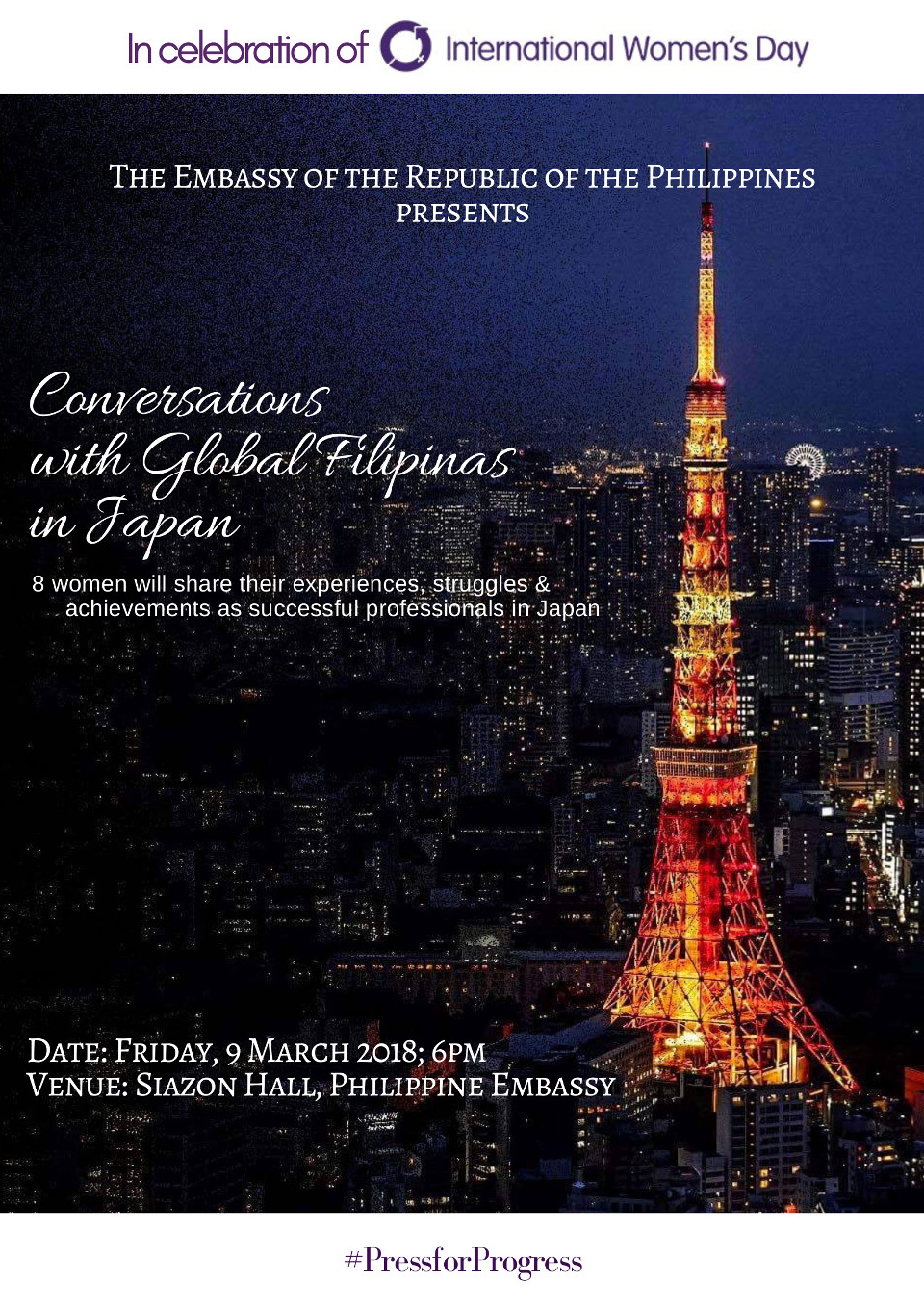 The Philippine Embassy in Tokyo cordially invites everyone to "Conversations with Global Filipinas in Japan" to be graced by 8 women who will share their experiences, struggles and achievements as successful professionals in Japan on 09 March 2018, 18.00H at the Siazon Hall, Philippine Embassy.
Interested parties are kindly requested to confirm their attendance by sending an email to cultural@DELphilembassy.net.
Thank you.