Presidential Proclamation No. 282 Declaring August as ASEAN Month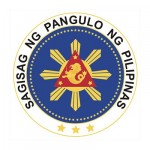 By The President of the Philippines
Proclamation No. 282
Amending Proclamation No. 1008 (S. 1997) To Declare The Month of
August Of Every Year As "ASEAN Month"
WHEREAS, the Association of Southeast Asian Nations (ASEAN) was founded on 08 August 1967 in Bangkok, Thailand to promote economic, social and cultural development of the region through cooperative programs, to safeguard the political and economic stability of the region, and to serve as a forum for the resolution of intra-regional differences;
WHEREAS, the Philippines is a founding member and has been one of the active members of the ASEAN;
WHEREAS, the ASEAN's 50th anniversary coincides with the country's Chairmanship of the Association in 2017;
WHEREAS, Proclamation No. 1008 (s. 1997) declared 07 August to 13 August of every year as "ASEAN Week";
WHEREAS, Civil Service Commission Memorandum Circular No. 07 (s. 2017) reiterates the call to all public officials and employees to actively take part in raising the public's awareness of the ASEAN; and
WHEREAS, the Philippines recognizes the need to further promote and heighten awareness of the ASEAN, and instill in the minds of the Filipino people the importance, value and meaning of the ASEAN in achieving and maintaining regional peace and sustainable development.
NOW, THEREFORE, I, RODRIGO ROA DUTERTE, President of the Philippines, by virtue of the powers vested in me by law, do hereby amend Proclamation No. 1008 (s. 1997) to declare the month of August of every year as "ASEAN Month".
All government agencies, especially the Department of Foreign Affairs, Department of Education, Department of the Interior and Local Government, Department of Tourism, Department of Trade and Industry, and Commission on Higher Education are enjoined to initiate and implement programs and activities to help generate awareness and public support in promoting the observance of ASEAN Month in the various offices, schools, universities, local government units and business establishments.
IN WITNESS WHEREOF, I have hereunto set my hand and caused the seal of the Republic of the Philippines to be affixed.
Done in the City of Manila, this 31st day of July, in the year of Our Lord, Two Thousand and Seventeen.
By the President:
(Sgd.)
SALVADOR C. MEDIALDEA
Executive Secretary